Your Mom's House with Christina P. and Tom Segura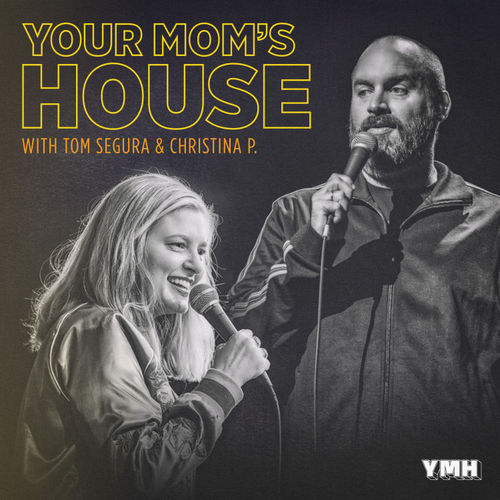 YMH Studios
comedy, "tv & film", arts
Christina Pazsitzky and Tom Segura are comedians who are also married. They are the Mommies and they welcome you to join them. Dental updates! Dudes! Stories! Wiping!
Wondering where to start with Your Mom's House with Christina P. and Tom Segura? Fans of the podcast have clipped their favorite moments: check out a list of the best episodes below. Want more podcast clips?
Get the Shuffle app.
Best Episodes
569 - Duncan Trussell - Your Mom's House with Christina P and Tom Segura
Sep 16, 2020
"Missing your gimp? Check your septic tank 👌"
2
You get tickets to our second live virtual podcast yet? Don't wait! It's going down this Friday September 18 at 5pm PT/8pm ET available world wide! Get tickets here: https://ymhvirtual.com/ SPONSORS: - Go to ExpressVPN.com/YOURMOM today and you can get an extra three months FREE - Get a 4-week…
Read more
Check out similar podcasts