You and Me Both with Hillary Clinton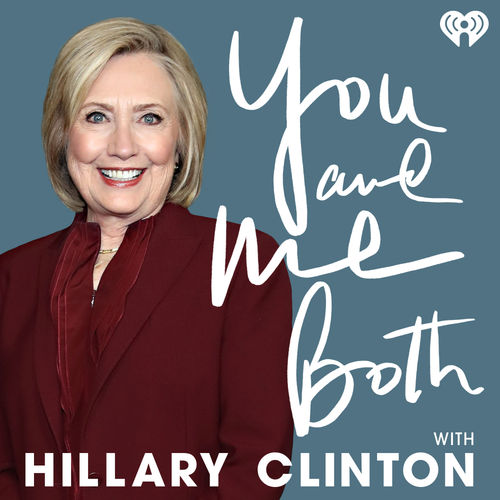 iHeartRadio
"society & culture", government
Hillary Clinton sits down for candid, in-depth, and sometimes hilarious conversations with people she finds fascinating. With help from her guests, Hillary will tackle the topics that shape our lives, from faith to the pressing political issues of our time to cooking tips for the cooking-challenged.
Wondering where to start with You and Me Both with Hillary Clinton? Fans of the podcast have clipped their favorite moments: check out a list of the best episodes below. Want more podcast clips?
Get the Shuffle app.
Best Episodes
Mental Health (with Audra McDonald, Jason Kander, and Allie Brosh)
Dec 1, 2020
"Allie Brosh Sometimes the best thing you can do is just listen especially these days... "
1
The recent spike in Americans suffering from anxiety and depression makes evident that COVID-19 has impacted our health in more ways than one. In this episode, Hillary talks with three people who have spoken openly about their own mental health struggles: Tony Award-winner Audra McDonald, veterans…
Read more
Now What, Part 2
Nov 17, 2020
"When making political decisions Choose to save lives"
2
Between rising COVID-19 numbers and the 2020 election, some of the most urgent issues in our country are unfolding on the ground in Michigan. On the heels of announcing new precautions to keep people safe, Governor Gretchen Whitmer joins Hillary to discuss what leadership looks like, how our…
Read more
Check out similar podcasts