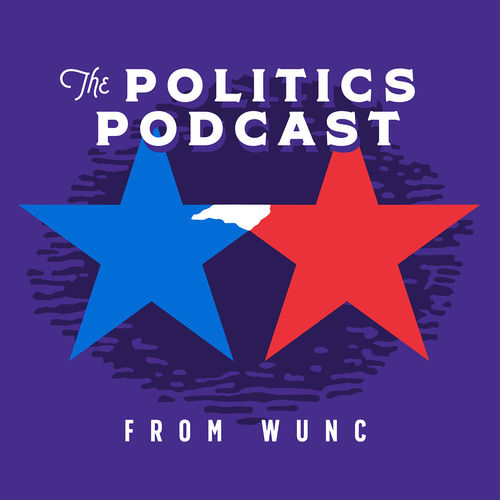 WUNCPolitics
News
The WUNCPolitics Podcast is a free-flowing discussion of what we're hearing in the back hallways of the General Assembly and on the campaign trail across North Carolina.
Popular episodes
Another Leandro Twist, Another Cooper Veto
Dec 3 • 25:01
NC gets a budget, and longtime congressman won't seek re-election
Nov 19 • 24:41
A state budget is about to pass, finally
Nov 17 • 26:41
Is a reckoning coming over North Carolina's new district maps?
Nov 9 • 21:29
Stalled budget negotiations and a fresh batch of gerrymandered maps
Nov 5 • 22:29
A national perspective on gerrymandering: How does NC rank?
Nov 2 • 19:50
It's Groundhog Day all over again at the General Assembly
Oct 29 • 18:10
Behind The Lines, Part 4: A Fraught Past, An Uncertain Future
Oct 26 • 26:21
Behind The Lines, Part Three: Reckoning With Reform
Oct 19 • 27:16
Behind The Lines, Part Two: The Pen vs. The Gavel
Oct 12 • 29:28