Why Won't You Date Me? with Nicole Byer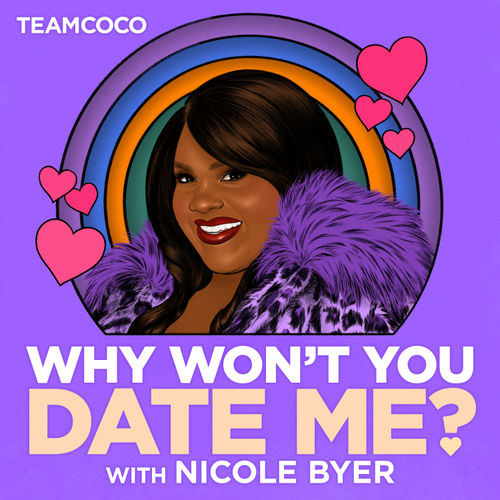 Team Coco & Nicole Byer
"society & culture", comedy, "health & fitness"
Nicole Byer is single and has been for decades. She's smart, funny, has a fat ass and loves giving blow jobs. So the question is why is she perpetually single? This podcast is a quest to find that answer. Every week, Nicole invites a comedian, friend, or ex-fling to interview their dating life and…
Read more
Wondering where to start with Why Won't You Date Me? with Nicole Byer? Fans of the podcast have clipped their favorite moments: check out a list of the best episodes below. Want more podcast clips?
Get the Shuffle app.
Best Episodes
Big Dick Energy (w/ Conan O'Brien)
Jan 15, 2021
"I wanna be an O'Brien! 😂"
2
1
Conan O'Brien is here to help solve the root problems behind Nicole's singledom. They also discuss his sexually repressed Catholic upbringing, what it's like to have Big Dick Energy, and his plans for his 20th wedding anniversary.  Nicole demands to marry into the O'Brien family, explains to Conan…
Read more
Check out similar podcasts