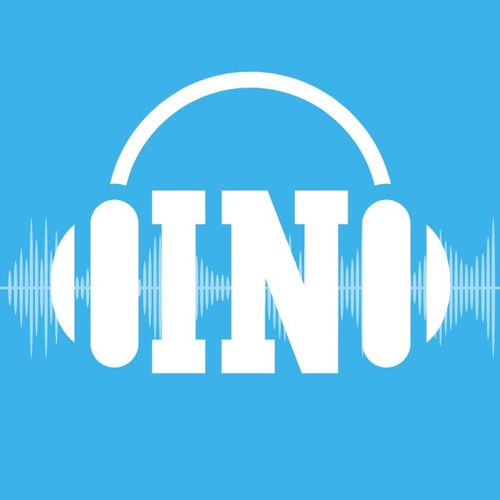 What's Inside? Podcast
Business • Tv-and-film • Technology
The What's Inside Podcast is where we see inside the minds of the most interesting people we know. Industry insiders, YouTubers, Influencers, Creatives, Brand experts - anyone with an interesting story to tell!
Popular episodes
Designing Merchandise, International Vendors and How the Suez Canal Impacted the Entire World with Josh Taylor
Jun 16 • 49:47
Those hiking boots you wear. That water bottle you're drinking out of. Maybe that backpack you use every day - How does a product actually get made? Where was it designed and produced? Josh Taylor, the founder of Product EVO joins the podcast to talk about all things merchandise from ideation to getting it to the consumer....
How the Electric Mercedes was Made - Interview with the minds behind it
Jun 10 • 51:42
Christoph Starzynski and Wolfgang Würth from Mercedes Benz join Dan Markham to discuss Mercedes' leap into the electric car space and how their first vehicle came to be. The trio discuss early iterations of the car and what they've learned over the past few years designing the EQS.  They also dive into the topics of: battery life, charging infrastructure and how to compete...
How To Become a Successful YouTuber with Zack Nelson from JerryRigEverything
Jun 2 • 55:13
Dan Markham is joined by longtime friend and YouTube collaborator Zack Nelson to chat about how they got started, challenges they faced along the way and reasons they've succeeded in the YouTube world. Zack shares who inspired the name, "JerryRigEverything" for his channel and what his original channel name was. (hint: he really liked Mtn. Dew!) Dan and Zack talk all about...
How to Grow Your Social Media Following with Hunter DeVries
May 27 • 58:13
What is the best way to grow your social media accounts and make money from the platforms? Hunter DeVries joins Dan Markham to chat about the What's Inside team and how the channel has grown over the years. They also share some fun memories of how they solved problems in real time to get videos filmed, produced and shared properly on social media. Hunter joined the team as...
What's inside GMC Electric Hummer? Interview with the Designers
May 20 • 36:05
Dan Markham is first joined by Brian Malczewski, Exterior Design Manager for the Electric Hummer. Sitting at the GMC plant in Detroit, MI, they go into detail on how/why decisions were made in the design process and  how they wanted to stay true to the heritage of the Hummer but make it modern for the ever-increasing electric world. Dan then speaks with Andy Oury, Engineer...
Is This the Next SpaceX Astronaut? with Eli Burton
May 18 • 01:09:29
Dan Markham is joined by Eli Burton to discuss all that's going on in the digital world. The guys start by talking about Eli's comic book series, "The Adventures of Starman" and how it came to be and then go on to discuss NFT's and how they seem to be taking a hold of the art and card world. Later they discuss Tesla and the future of the company and how Elon Musk tends to ...
He Worked with Elon Musk and Became the Tesla Doctor with Carl Medlock
May 12 • 45:14
Carl Medlock joins the show to talk about all things Tesla. Dan and Carl chat about how they met at Carl's garage - Medlock & Sons - in Seattle, WA and how Carl went from auto dealer to Tesla service to becoming the "Tesla Doctor" over the past decade. Carl shares stories about working for Elon Musk and why he's the most unique CEO in the world. Dan and Carl talk about the...
From Life in the NBA to Working in the YouTube World with Matt Sanchez
May 5 • 01:04:35
Matt Sanchez started working for What's Inside nearly 3 1/2 years ago and there have been a lot of fun memories along the way. But how did Matt find his way to What's Inside and the YouTube world? Dan Markham chats with his employee about his career path, transitioning to YouTube and projects they've worked on together. They then talk all about Matt's experience working fo...
Becoming the BEST Editor on YouTube with Jason Sherman
May 3 • 47:02
From a degree in English to working on videos for his local church  to making videos seen by millions of people, Jason Sherman has quite the story. Jason was hired by Dan as the first full-time employee at What's Inside after he showed his chops on his first edit, "What's inside Marshmello's Helmet." Dan and Jason talk about their favorite stories and projects they've work...
Talking Sports Cards with The Sports Card Investor
Apr 28 • 45:24
How does a  tech investor from Atlanta, GA become one of the top sports cards investors in the industry? Geoff Wilson from The Sports Card Investor joins Dan Markham to discuss all things sports cards and shares his insights on trends and strategy. Dan and Geoff share their favorite players and whose cards they like to invest in. What is the future of NFT's and NBA Top Sho...