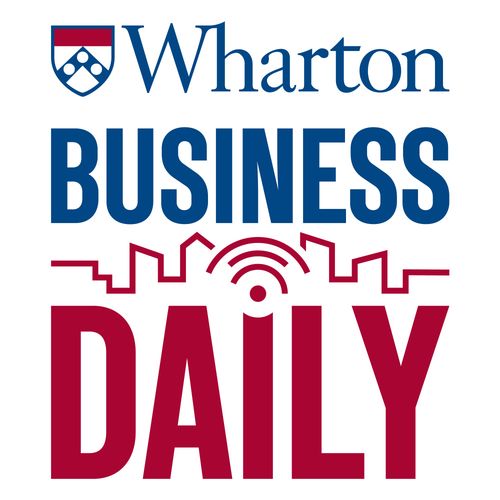 Wharton Business Daily
Bringing together top leaders, innovators and renowned faculty from the Wharton School of the University of Pennsylvania discussing topics that matter to consumers and the business world. See acast.com/privacy for privacy and opt-out information.
Popular episodes
Trying to Be More Employable? Wharton Professor Says 'Get Vaccinated'
Dec 2 • 19:47
ESG is a Major Bottom Line Impact Topic: Here's Why
Nov 30 • 06:19
WarnerMedia CFO on the Growth of Connected TV Content, Subscribers
Nov 23 • 08:30
Is It The End of the Conglomerate Era? Behind the GE Split & How the Market is Reacting
Nov 18 • 19:12
How Does an ESOP Work and Why Is It a Benefit to Employees?
Nov 16 • 13:32
Does Meta Have More Positive Potential in the Marketplace than Facebook?
Nov 11 • 08:41
Mainwaring on How to Be More Successful, Cooperative & Sustainable
Nov 9 • 10:25
How Supply Chain Issues Will Impact Retailers, Gift-Giving This Holiday Season
Nov 4 • 15:55
Dan Schwabel on Why Flexibility & Safety Are Key Elements to the Future of Work
Nov 2 • 16:41
What Happens When Corporate Values Have a Negative Impact on a Company's Bottom Line?
Oct 28 • 10:12