Waiver Wire Fantasy Basketball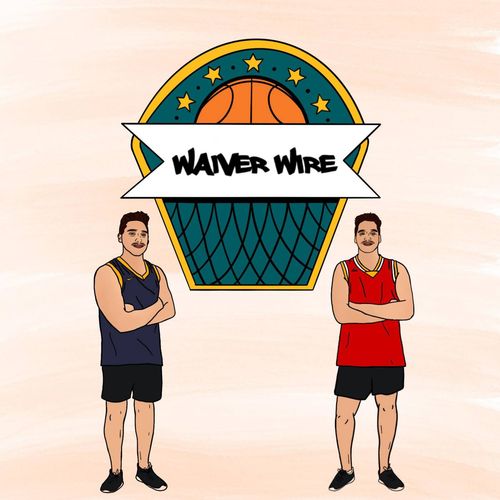 Lineups
sports
Tim and James bring you a fantasy basketball show that discusses everything that's happening in the Fantasy Basketball Landscape. Waivers, trades and a heavy focus on betting and match previews for prop betting and Daily fantasy. We like to win you money!
Wondering where to start with Waiver Wire Fantasy Basketball? Fans of the podcast have clipped their favorite moments: check out a list of the best episodes below. Want more podcast clips?
Get the Shuffle app.
Best Episodes
Week 6: Clint Capela or Hakeem the Dream? Streaming preview.
Jan 24, 2021
8
1
1
Join Tim and James to listen to the Week that was in the NBA in week 5. The boys analyse the upcoming schedule for week 6, and pick out who to stream for you. There's some sell high guys and some guys too target at a low price. James puts the same player on notice again and Tim introduces a new…
Read more
Week 7: Nikola Jokic is the Fantasy MVP
Jan 31, 2021
"Is Cody zeller going to be on your roster for the rest of the season? "
2
2
2
Tim and James review week 6 and preview week 7 of fantasy basketball, timestamps below for each segment.2:00 - Week that was5:15 - Week 7 Schedule Analysis and streamers16:35 - Buy Low Targets24:30 - Sell High Candidates31:00 - Players to Drop33:00 - On Notice35:00 - Start/Sit for weekly…
Read more
Check out similar podcasts
Derrick Rose creates a logjam, Wednesday-Thursday sorted
Feb 9, 2021
"Has Kyle Lowry done enough in his career?"
1
Tim and James drop in a midweek podcast to talk about Wednesday and Thursday's game and who you should be streaming for these two days. We talk through some players to drop and answer your questions!
Week 8: Steph curry drops 50 and Christian wood out from 'week to week'
Feb 7, 2021
"Should The Knicks acquire Derrick Rose?"
1
Tim and James talk through Saturday's games and preview the next 2 days for streamers and big performers on Monday and Tuesday.Week that was: 2:00Schedule Analysis and Streamers: 6:30Buy Low: 17:00
What to do with Andre Drummond trade talks
Feb 16, 2021
"What do you want to do?"
Tim and James work through the schedule for Wednesday and Thursday and talk through a couple of streamers. They then move on to answer your burning questions, mainly what are you going to do with Andre Drummond? Tune in from the 7:45 minute mark for the Andre Drummond conversation.