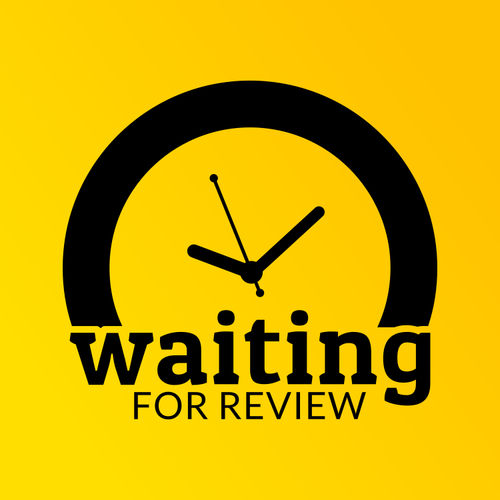 Waiting For Review
Technology • News
A fortnightly podcast with interviews from the iOS indie community. Developers share their stories so far, and tell us more about their apps. Hosted by David Gary Wood ✨
Popular episodes
S2E15: Daryl Baxter
Nov 16 • 56:01
S2E14: David Gary Wood ✨
Oct 23 • 01:20:44
The lovely smooth talking Daniel Jilg of TelemetryDeck turns the tables, hosts Waiting For Review, and interviews me!...
S2E13: Austin Blake - MityNote, 2196
Aug 28 • 29:38
I'm joined by Austin Blake, a prolific indie developer from Salt Lake City in the US. He creates beautiful apps in the productivity niche....
S2E12: Daniel Jilg - App Telemetry, WWDC, and life🐈
Jun 20 • 01:04:32
I'm joined by Daniel Jilg, developer of AppTelemetry; lightweight analytics that's not evil. We talked at the start of Season 2 of this podcast, and I thought I'd catch up with him again about his product App Telemetry....
S2E11 - David Niemeijer, AssistiveWare
May 4 • 45:19
I'm joined by David Niemeijer, founder and CEO of AssistiveWare....
S2E10 - Malin Sundberg, Kai Dombrowski - Orbit
Apr 18 • 01:01:38
I'm joined by Malin Sundberg, and Kai Dombrowski, creators of Orbit....
S2E9 - Chris Hefferman - LoTR Quiz, MyAdsense, Fireside Swift
Apr 7 • 37:22
I'm joined on this episode by Chris Hefferman....
S2E8 - Josh Holtz, Fastlane & Otter RSS
Mar 3 • 46:47
I'm joined on this episode by Josh Holtz....
S2E7 - Bobby Bobak, Filtru
Feb 7 • 33:35
I'm joined in this episode by Bobby Bobak...
S2E6 - Victor Marks, Fix your product fix your launch
Jan 22 • 49:32
I'm joined in this episode by Victor Marks....