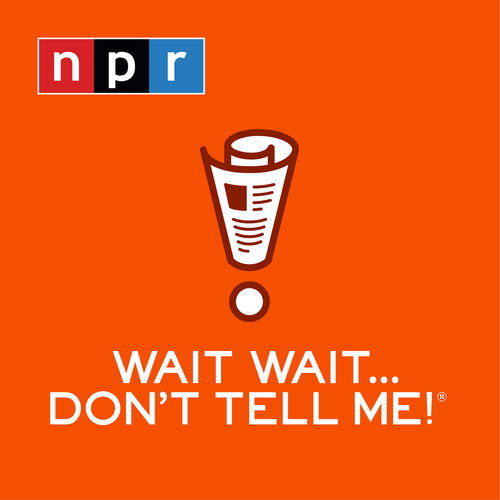 Wait Wait... Don't Tell Me!
Comedy • Leisure
NPR's weekly current events quiz. Have a laugh and test your news knowledge while figuring out what's real and what we've made up.
Popular episodes
Audra McDonald
Dec 4 • 47:56
Best of Thanksgiving 2021
Nov 27 • 48:02
Brook and Robin Lopez
Nov 20 • 47:58
Ed Begley Jr.
Nov 13 • 49:12
Chance The Rapper
Nov 6 • 48:07
P.K. Subban
Oct 30 • 48:26
Ron and Clint Howard
Oct 23 • 49:03
Best of WWDTM October 2021
Oct 16 • 47:48
Ilana Glazer
Oct 9 • 47:48