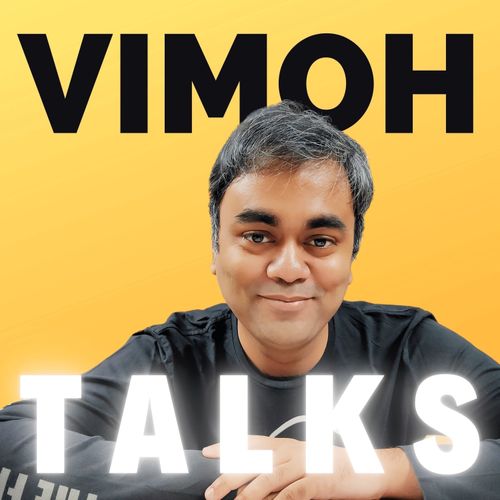 Vimoh Talks
Society-and-culture
Vijayendra Mohanty on where we came from, where we are, and where we are going as a culture.
Popular episodes
You don't need permission to resist
Dec 4 • 14:41
Farm laws, trust, and obedience
Nov 26 • 12:24
Vir Das, Kangana Ranaut, and free speech
Nov 20 • 12:27
The universe is probably not a simulation
Nov 15 • 19:25
Diwali and the pursuit of pleasure
Nov 7 • 20:11
The radius of identity
Nov 3 • 15:40
Facebook, the Metaverse, and a dangerously immersive future
Nov 1 • 42:12
This episode is a recording of a live stream I did on youtube.com/vimohlive on October 30. It goes deeper into the Facebook Metaverse move and the perils it poses....
Facebook goes Meta: How you can save the future
Oct 29 • 24:08
How Super Commando Dhruv saved my life
Oct 26 • 15:45
Time to end Twitter trending topics
Oct 24 • 18:11