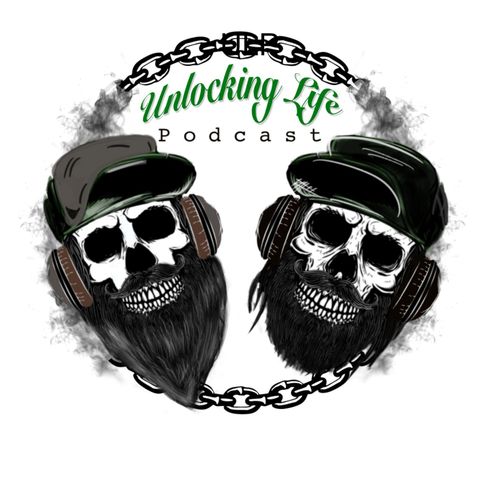 Unlocking Life Podcast
Business
Podcast about unlocking life from everyday walks of life, and lessons learned
Popular episodes
Men - Teach Your Boys Continued
Dec 3 • 28:33
Stop Worrying About The Temporal
Dec 2 • 19:05
"Ghislaine Trial Is Overhyped"
Nov 29 • 49:07
American Savages
Nov 25 • 27:14
Ghislain Maxwell (Jeffrey Epstein GF) Will Walk, So Will The Elite Politicians, Athletes, And Celebrities
Nov 22 • 49:34
Archery And Life Go Hand In Hand
Nov 16 • 16:31
Lima Golf Bravo
Nov 14 • 01:08:32
Thing #1, Thing #2, and Thing #3 Couldn't Even Help Libs
Nov 8 • 01:01:09
Justice Department admits Kamala was away from Capitol on January 6th
Biden's Spending $550 billion in so called climate funding, and $3 billion in Pandemic Preparedness
Welcome to climate change distraction again
Rand Paul says Fauci must resign
1 sentence bill could halt all of Biden mandates
Youngkin beats McAuliffe
Tom foolery in NJ Governor race
NJ Trucker beats dem with $5k...
The New Store For Patriots - Strictly Patriots Launch Day!
Nov 1 • 56:39
All Hail, The Pooper In Chief
Oct 31 • 01:10:49
175 days of Trump was outrage, but Biden is okay
450K per illegal immigrant says Biden
455k to build a fence around Biden beach house 
Biden goes to Europe
We love Trump chant breaks out at Biden rally
Pelosi and 2 dems halt infastructure bill
Billionaire tax incoming- They all are gonna leave
You are not vaccinated if you have not had a booster
Alec Baldwin is a "saint"
Kyle Ritte...