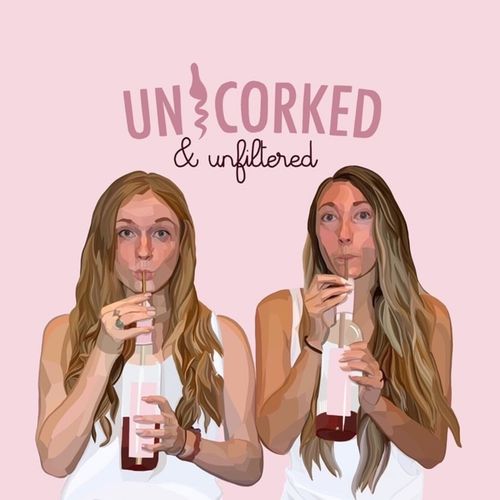 Uncorked & Unfiltered
News
Childhood best friends Alexa and Taylor talk everything from pop culture to our unfortunate lives while always giving our unfiltered opinion. So uncork a bottle of wine, pour yourself a glass (or 3) and come hang with us! For more Washed Up Network content go to www.washedupnetwork.com
Popular episodes
Thank You, Yes: Ariana Grande Is Hitched
May 18 • 44:15
ATTN: Bill Gates Is Single
May 4 • 39:19
The 93rd Oscars: The Good, The Bad and The Ugly
Apr 27 • 35:04
RHOBH Trailer: Erika Jayne Legal Drama Begins
Apr 13 • 32:56
The U&U girls bring you a new episode filled with happy and sad news. Prince Philip has passed away at 99 years old. Demi Lovato ends her docseries with a powerful final episode. Henry Cavill has a new boo and Brenda Song has a new baby! There is some Matt James drama that had to be broken down but enough time was saved to discuss the RHOBH Sneak Peak Trailer. Pour yoursel...
Yours Truly, Lady Whistledown
Apr 6 • 38:42
Dearest Reader...the U&U girls bring many hot takes to you this episode. Rege-Jean Page isn't Coming Back to Bridgerton and we have all the deets. Demi Lovato's 3rd episode of her docuseries reveals more tragic events of her life and Britney Spears was NOT a fan of her most recent documentary. Is GOT coming to Broadway?! Are Jax and Britney broke?! Tune in now to find out....
Demi Lovato is "California Sober"
Mar 31 • 38:27
Alexa & Taylor bring you a jam packed episode this week with one hot take after another. They first break down Demi Lovato's newest docuseries "Dancing With The Devil" which is heavily about her 2018 overdose.  Also is Jen Shah is going to jail?! The U&U girls break down what we know so far. Tune into the full episode to also hear about Ariana Grande joining "The Voice" an...
Ew, David (Dobrik)
Mar 24 • 30:52
After The Final Rose: Bachelor Recap
Mar 17 • 40:09
Meghan Markle vs The Crown
Mar 10 • 46:02
Bachelor Recap: Hometown Edition
Feb 24 • 31:26