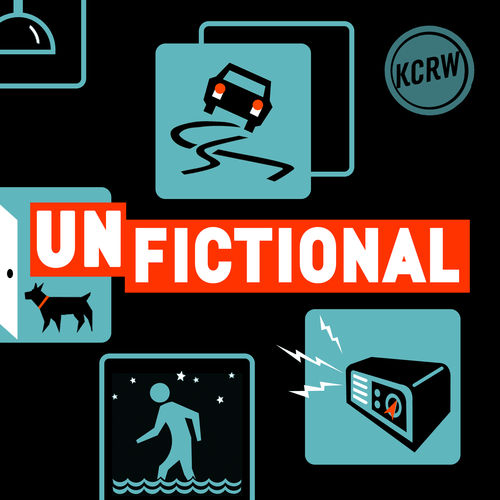 UnFictional
Society-and-culture
This season on UnFictional: Stories of fantasy: a childhood dream that becomes a life, impossible goals, underground worlds, adapting to new realities, memories of old friends and relations that become more real than the truth. It's UnFictional, hosted by Bob Carlson.
Popular episodes
Music could be your whole life
Nov 4 • 32:03
This is SNAP!
Oct 28 • 34:17
Bent By Nature Episode 1 introduces KCRW DJ Deirdre O'Donoghue, host of "SNAP!," a freeform alternative and independent music and culture program in Los Angeles in the '80s — and goes inside the community she cultivated, her passion for music, and the problems she had with KCRW's management and staff.  Featuring archival live performances by Camper Van Beethoven, the Meat ...
The Man Inside the Radio
May 21 • 26:26
Rolling Thunder
May 14 • 19:27
The Philosophy of the Flying Saucers
Apr 30 • 23:44
The Rowing Man
Apr 23 • 42:11
Mauricio Across the Border - Part 2
Apr 16 • 33:43
Mauricio Across the Border - Part 1
Apr 9 • 30:57
The Dream is Over
Mar 21 • 34:08