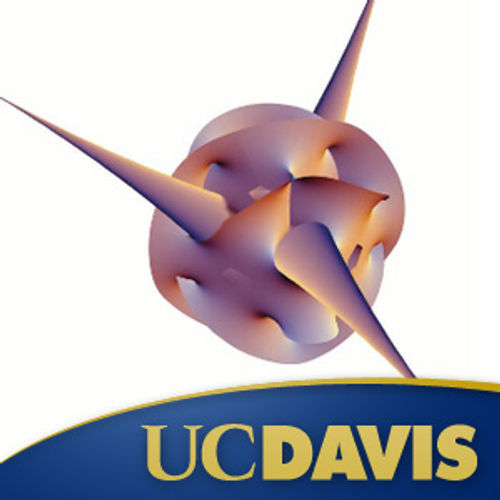 UC Davis Particle Physics Seminars 2013
This album features seminars on theoretical and experimental particle physics. Topics include supersymmetry, the Large Hadron Collider, electroweak symmetry breaking, cosmology and gravity.
Popular episodes
Beyond-the-Standard Model Higgs Results From ATLAS and CMS
Apr 22 • 01:18:56
ATLAS Higgs 126 GeV Results
Apr 22 • 01:10:04
CMS Higgs 126 GeV Results
Apr 22 • 01:41:48
Gauging the Way to Minimal Flavor Violation
Apr 1 • 58:54
Flavor and CP Violating Higgs Decays
Mar 22 • 01:01:33
Goldstone Meets Higgs at the LHC
Mar 18 • 01:01:19
After the recent discovery at the LHC of a Higgs-like particle with mass around 125 GeV, it is mandatory to reassess the viability of the proposed solutions to the hierarchy problem of the electroweak scale. In this talk, Javi Serra focuses on compositeness as the fundamental idea, with the Higgs arising as a Goldstone boson of the new strong dynamics and discuss its excit...
Effective Theory of a Light Dilaton
Mar 11 • 01:06:17
The Once and Future Higgs
Mar 6 • 55:48
Effective Theory in a Time Dependent World
Mar 4 • 47:34
Black Holes: Complementarity or Firewalls?
Feb 25 • 01:15:26
Joe Polchinksi argues that the following three statements cannot all be true: (i) Hawking radiation is in a pure state, (ii) the information carried by the radiation is emitted from the region near the horizon, with low energy effective field theory valid beyond some microscopic distance from the horizon, and (iii) the infalling observer encounters nothing unusual at the h...