Triforce!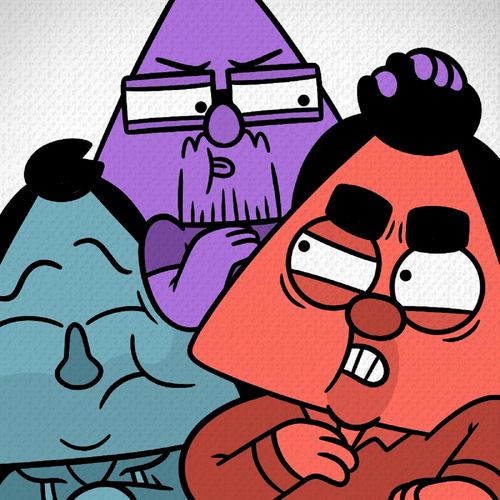 The Yogscast
comedy, leisure
Two Dads and a Lewis join together to form the Triforce! Filled to the brim with dad chat, gaming rambles, life stories and the comedy sci-fi series: Bodega! Join the series either here or on YouTube: http://bit.ly/2wOqWHI
Wondering where to start with Triforce!? Fans of the podcast have clipped their favorite moments: check out a list of the best episodes below. Want more podcast clips?
Get the Shuffle app.
Best Episodes
Triforce! #155: Ending Humanity with Pointless Emails
Dec 9, 2020
18
3
1
Triforce! Episode 155! Lewis got interrogated by the police, Pyrion is prepping for some christmas invasions and Sips is enraged that one pointless email will end the world. Go to http://expressvpn.com/triforce today and get an extra 3 months free on a 1-year package! Support your favourite…
Read more
Triforce! #143: It's Crusadin' Time
Sep 16, 2020
"?"
1
1
Triforce! Episode 143! Lewis has been reading up on Crusades, Pyrion has an exciting update on his golfing career and Sips has accepted that he's old! Support your favourite podcast on Patreon: https://bit.ly/2SMnzk6 Music courtesy of Epidemic Sound.
Check out similar podcasts
Triforce! #145: A Safe Place (to Poop)
Sep 30, 2020
"The Challenger disaster was preventable. Watch the docuseries on "
4
Triforce! Episode 145! This might be the thing that breaks the Triforce apart... would YOU let a friend poop at your house?! Please let us know! Go to http://expressvpn.com/triforce today and get an extra 3 months free on a 1-year package! Support your favourite podcast on…
Read more