Today, Explained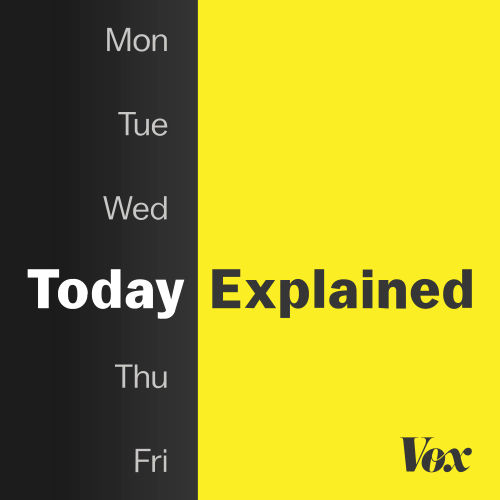 Vox
news
News comes at you fast. Join us at the end of your day to understand it. Today, Explained is your all killer, no filler, Monday to Friday news explainer hosted by Sean Rameswaram and featuring the finest reporters from the Vox Media Podcast Network and beyond.
Wondering where to start with Today, Explained? Fans of the podcast have clipped their favorite moments: check out a list of the best episodes below. Want more podcast clips?
Get the Shuffle app.
Best Episodes
Googliath
Feb 22, 2021
"Paul: JUST HURRY T F UP!!"
1
Australia just reined in Google. Dozens of other countries want in on the action. The latest season of Land of the Giants explains how two grad students turned a search engine into what might be the most powerful company in history.Transcript at vox.com/todayexplained. Learn more about your ad…
Read more
Class of Covid-19
Sep 18, 2020
"How to run a college during a pandemic "
2
Colleges reopened. Outbreaks followed. Robert J. Jones, chancellor of the University of Illinois at Urbana-Champaign, explains why he still thinks bringing students back was the right decision.Transcript at vox.com/todayexplained Learn more about your ad choices. Visit megaphone.fm/adchoices
Check out similar podcasts
Joe Biden wins
Nov 6, 2020
" Who was Kamala Harris before she got in the election spotlight? "
And Kamala Harris, too.Transcript at vox.com/todayexplained. Learn more about your ad choices. Visit megaphone.fm/adchoices