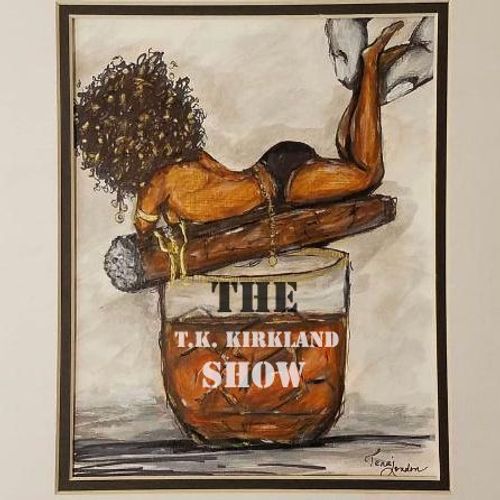 TK Kirkland Show
Comedy
Every week comedian TK Kirkland gives callers his insight on love, life and everything in-between. TK might hurt your feelings but sometimes you need to let your pain turn into champagne.
Popular episodes
Episode 256: Tone X
Dec 6 • 43:05
Episode 255: I Couldn't See Myself Working For Someone
Nov 29 • 32:30
Episode 254: Chef Lorious (Lori Rogers)
Nov 22 • 27:47
Episode 253: Parents, Take Heed.
Nov 15 • 01:08:09
Episode 252: I Can't Get Through To My Father
Nov 8 • 01:00:52
Episode 251: Hustlin' Clothes And Dogs With Jamez
Nov 1 • 36:02
Episode 250: I Out - Grew The Situation
Oct 25 • 47:19
Episode 249: I Proposed To My Bm For The Wrong Reasons
Oct 18 • 38:23
Episode 248: Maison D'uger
Oct 11 • 28:39
Episode 247: Sanctum211
Oct 4 • 26:25