Thoughts That Rock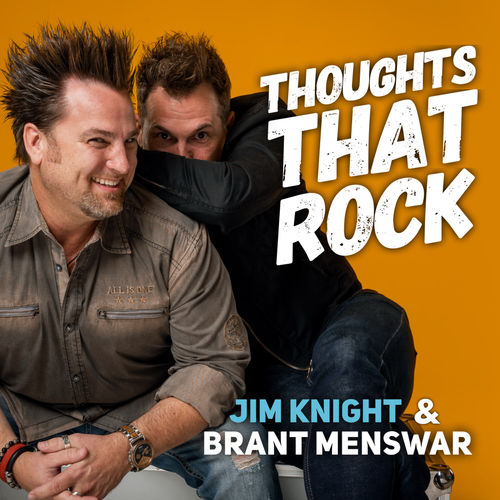 Brant Menswar & Jim Knight
education, business
Have you ever been given a piece of life-changing advice so incredible that it rocked your world? Brant Menswar and Jim Knight, two of the countries most sought after speakers, discuss bite-sized, specific and compelling thoughts (shared with a rockstar guest) that have changed the course of…
Read more
Wondering where to start with Thoughts That Rock? Fans of the podcast have clipped their favorite moments: check out a list of the best episodes below. Want more podcast clips?
Get the Shuffle app.
Best Episodes
Ep. 16: Noah Glass | Predicting Rain Doesn't Count; Building Arks Does
Oct 14, 2019
""Predicting rain doesn't count. Building arks does." - Warren Buffet"
In this episode, we talk with NOAH GLASS, the software developer and visionary founder & CEO of Olo…the leading provider of digital ordering and delivery solutions for the restaurant industry.THOUGHT #1Predicting Rain Doesn't Count; Building Arks Does - Warren BuffetTHOUGHT #2To Achieve Great…
Read more
Check out similar podcasts