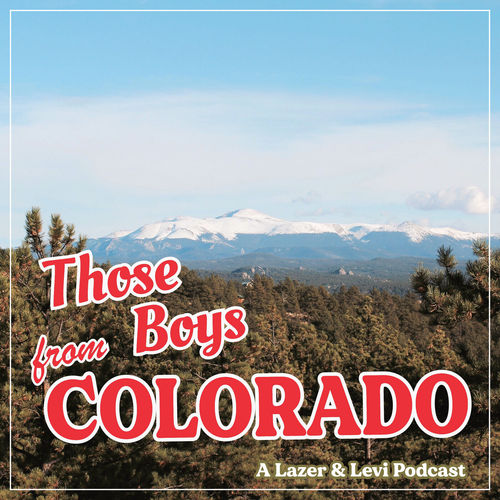 Those Boys From Colorado
Music
Welcome to "Those Boys From Colorado" a podcast by us, Lazer and Levi, where we talk about our live's growing up on the Rocky Mountain range in Colorado, our music career in Nashville, Tennessee, and everything that makes us, well... us.
Popular episodes
David "Peaches" Laine
Mar 23 • 17:08
Cardboard Chemicals
Mar 16 • 13:01
Then IIIIIIMMM..... movin' out
Feb 23 • 13:18
On this episode of TBFC Podcast, the boys discuss their final days in their first apartment as Nashville residents and how they're on to bigger and better things and found themselves a house....
Always Budget For Safety
Feb 9 • 13:54
Goodwill Golfing
Feb 3 • 14:45
I Hit the Woah!
Jan 26 • 14:43
What Forevers All About
Jan 19 • 15:55
Welcome to 2021
Jan 12 • 11:21
The Lone Caroler
Dec 15 • 12:56