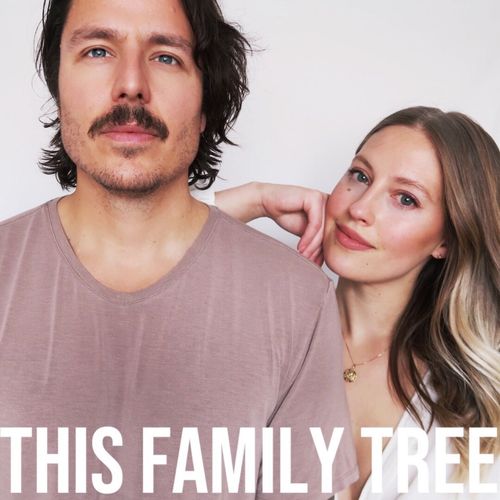 This Family Tree Podcast
Kids-and-family • Society-and-culture
A couple discusses parenting, marriage, and everything that comes with it, in this unique call-in podcast.
Popular episodes
Ep. 112: Pauly Shore
Dec 5 • 02:03:37
Alex and Shane chat about shooting Shane's pilot, being harassed by a contractor, and the demise of their St. Martin trip....
Ep. 111: Julie Cole
Nov 30 • 01:24:02
Alex takes on a solo episode as Shane is busy with his comedy pilot, covering solo parenting, and a recent story of a woman being asked to stop breastfeeding in a restaurant....
Ep. 110: Natasha Sorella
Nov 14 • 01:54:20
Shane and Alex chat about a new (double) haircut, renovation updates, and the sickness that engulfed the family....
Ep. 109: Dr. Traci Baxley
Nov 11 • 01:45:09
Shane and Alex chat about Halloween candy, renovations, and a podcast blunder....
Ep. 108: Libby Ward of Diary of an Honest Mom
Nov 1 • 01:50:07
Shane and Alex chat about hair cuts, who their kids love more, and Lucy's fascination with death....
Ep. 107: Linda Fruits and Abby & Vith
Oct 26 • 02:58:52
Shane and Alex chat about rude coworker confrontations, a family getaway, chaotic restaurant adventures, and their nights on the town....
Ep. 106: Danielle Fishel & Emily O'Brien
Oct 11 • 02:47:22
Shane and Alex chat about missing out on Thanksgiving, therapy, ways to make life more enjoyable, Lucy's mood chart, and things they're thankful for....
Ep. 105: The Wiggles' Emma Watkins & Bobbi Althoff
Oct 5 • 03:15:09
Shane and Alex chat about confronting mean kids at the park, a heart-to-heart with parents, Alex's contractor boyfriends, and whether it's appropriate to kiss people on the hand as a greeting (pandemic aside)....
DATE NIGHT w/ Alta Alella GX 2019
Sep 29 • 24:15
Alex and Shane sip a bottle of Alta Alella GX 2019 organic wine, and chat about whether they'd rather have their looks or their mental faculties remain as 100 year olds, and DATE NIGHT dares....
Ep. 104: Becky Manley & Jackie Siegel
Sep 28 • 02:36:26
Shane and Alex chat about whether or not it's worth it to go out if you have kids, Lucy acting like a temperamental teenager, and debate the merits of getting a Peloton....