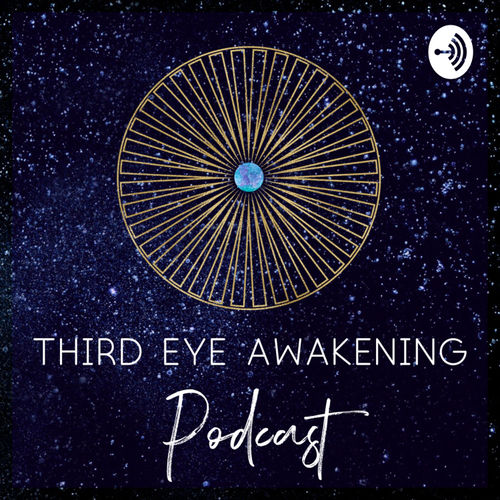 Third Eye Awakening
Religion-and-spirituality
A podcast about spiritual and psychic awakening, the shift from 3D to 5D consciousness and all manner of ascension topics. A mixture of solo episodes, and guest conversations featuring awakening stories.
Popular episodes
Past Life Traumas of Witchery & It's Impact On This Lifetime – with Anita
Dec 2 • 01:07:16
Anita is a leader in women's work, nature, spiritual guidance, spirit-led birth support and the host of The Midwitch podcast....
Acceleration of Awakening & the Shifting of the Collective Timeline
Nov 25 • 01:14:46
Hello fellow light-beings!...
*Share-cast Part 2* Co-Interviewing Jo Thomas with Brandon Thomas
Nov 12 • 01:02:10
Womb Wisdom & Sacred Sexuality – with Elizabeth Powers
Nov 4 • 45:31
The Eye of the Needle (Solo)
Oct 28 • 01:21:57
Every person's consciousness exist across all of the dimensions. Awakening is to ascend & expand beyond our 3D and 4D embodiment. The jump to the 5D is the hardest to achieve - passing through the eye of the needle....
The Nuances Behind Certain Concepts Within Spiritual Awakenings - with Crystopher
Oct 14 • 01:06:09
Chrystopher is an astro medium who is a shadow and light worker and helps people bring back their energy into the light....
Experiencing Negative Entities & How They Fit Inside The Matrix – with Andrew
Oct 7 • 51:25
Andrew is part of the Soul Space community and his main goal is to work side by side with spirit, to help guide others along with their own spiritual journey....
The True Nature Of Reality – with Ketsuban
Sep 30 • 01:15:26
Hi friends, it's so great to welcome back Ketsuban back to the podcast!...
Solo: Ascension Is Inevitable
Sep 23 • 50:16
I was given a message last week and was instructed to share this as free content across all my platforms – that ascension is inevitable, and it is bigger than us and the beings who are trying to control and suppress it, and us....
The Priestess Codes + Re-Coding To Receive Activations
Sep 16 • 01:05:26
This podcast is sharing a live conversation I had with my Priestess sister about the next round of Priestess Code Portal. In the intro I explain what the Priestess archetype is – predominately females who are called to assist people, who are motivators, leaders etc....