Thiel Talks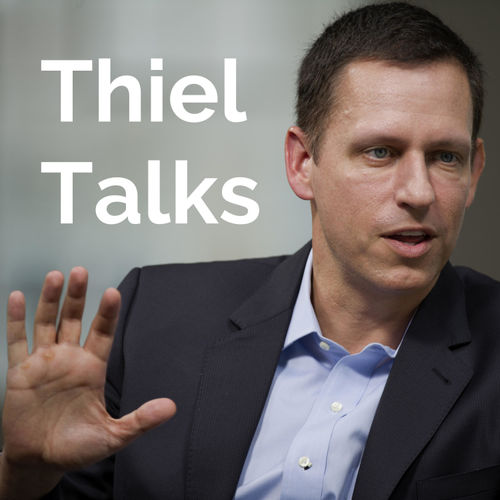 Thiel Talks
education
An audio archive of Peter Thiel's ideas. New audio every Saturday. --- Inquiries to peterthielaudio@gmail.com
Wondering where to start with Thiel Talks? Fans of the podcast have clipped their favorite moments: check out a list of the best episodes below. Want more podcast clips?
Get the Shuffle app.
Best Episodes
Check out similar podcasts
Hamilton College Remarks by Commencement Speaker Peter Thiel
Feb 20, 2021
"Live Each Day As If You Will Live Forever"
1
Peter Thiel, co-founder of worldwide online payments system PayPal, delivered the Commencement address at Hamilton College on May 22, 2016. --- Thiel Talks is an audio archive of Peter Thiel's ideas. New audio every Saturday. Inquiries to peterthielaudio@gmail.com