The Tim Dillon Show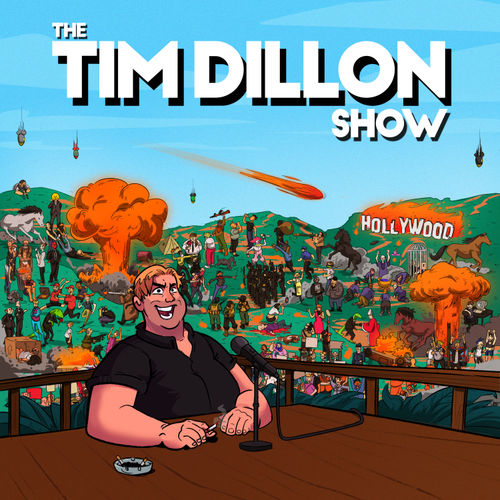 Tim Dillon
comedy
Tim Dillon is a comedian and tour guide. He's very excited to give you a tour of the end of the world. Each week from a porch in Los Angeles he shares apocalyptic visions with his friends and berates a local diner.
Wondering where to start with The Tim Dillon Show? Fans of the podcast have clipped their favorite moments: check out a list of the best episodes below. Want more podcast clips?
Get the Shuffle app.
Best Episodes
237 - Buy The Dip
Jan 31, 2021
" They'll say anything to get elected but when the time comes they won't fight for you "
8
3
1
This week Tim talks Wall Street vs Retail Investors, where he is moving next, a new app with tech overlords called Clubhouse, and why Tim will hold the line through the week. Bonus Episodes every week: ▶▶ https://www.patreon.com/thetimdillonshow OFFICIAL MERCHANDISE…
Read more
227 - Sober Up
Nov 22, 2020
"The problem with Saturday's being for the boys"
After a series of unfortunate events in the desert, Tim and Ben are forced to record outside in the dark. Tim relives his days at Nassau Community College, explains why Trump will not be building a media empire, why Quarantine friendships will end, and a froyo shop in Palm Springs that pushed him…
Read more
Check out similar podcasts