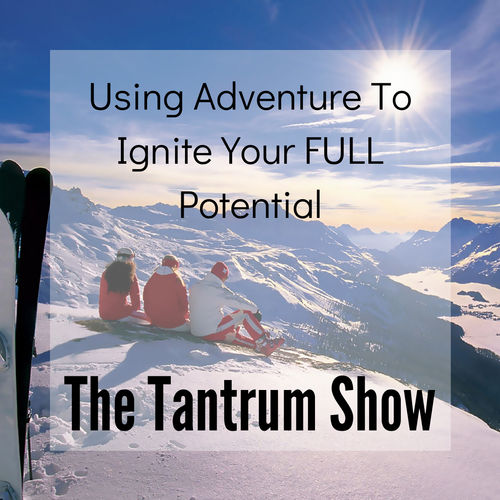 The Tantrum Show
Sports • Health-and-fitness
Exploring the cutting edge of Fitness, Nutrition, Mindset, Flow and Peak Performance to help you...feel and perform like you're 20 years younger.
Popular episodes
HIIT or Cardio, Which Should You Be Doing After 40?
Mar 3 • 08:50
Why Porn Will Destroy Your Kitesurfing
Feb 25 • 10:00
This is a video I've been on the fence about doing for years...on one hand it's a really important message, on the other it's quite a taboo subject and well, quite frankly, embarrassing....
Why Building Muscle After 40 Is Hard
Feb 22 • 07:47
Every week I take a question asked in our group and dive into it in more detail, this week one of our members asked, "I've been reading a lot that it becomes much more difficult to build muscle after 40, why is that and what can I do to stop it?"...
Recover Much Faster After Kitesurfing Once You Pass 40
Feb 18 • 25:01
The biggest problem we see on our camps is people just not being able to recover fast enough from day to day. So that by day 3 they're physical wrecks, totally unable to enjoy or take full advantage of the wind and kicking themselves as they sit on the beach watching others have all the fun....
What's The Best Pre Kitesurf Nutrition For The Over 40's?
Feb 16 • 09:14
The ONLY Variable Which Matters After 40 For Your Kitesurfing
Feb 11 • 20:11
When most people try to improve as a kitesurfer...or in any sport for that matter...they have a tendency to focus on the technical stuff, the minutiae of how you do something, in kitesurfing this could be where you place your hands on the bar, how far down or upwind you direct the board etc......
How To Keep On Improving At Kitesurfing After 40
Feb 4 • 22:15
For most people reaching 40 signifies it's time to start dialling back those sports they love. Especially ones like kitesurfing which place a lot of strain on the body....
Kitesurf Q and A Session - 12th March 2020
Mar 12 • 55:48
Taken from one of our live Q & A Sessions on YouTube. This week we talk about:...
Using Your DNA To Improve Your Kiting - The Quest #3
Mar 10 • 12:33
Genetic testing has opened up whole new worlds to those of us in pursuit of optimal human performance (or just those who want to be better kiters!). For the first time ever we can understand our underlying genetic predispositions and design our nutrition, our exercise, our lifestyle around them and thus radically upgrade our performance nearly over night… In this episode, ...
Kitesurfing and The Flow State
Mar 6 • 08:31