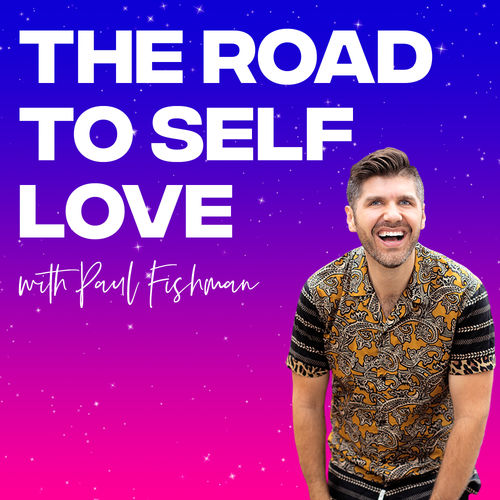 The Road to Self Love
Health-and-fitness • Education
Join Self Love Coach, Paul Fishman, and his guests literally and figuratively on the road to self love. You can expect candid conversation about life, self love and a road trip game or two!
Popular episodes
Finding Your Purpose in a Corporate Job with Becca Ribbing
Dec 1 • 53:54
Oh hey, Self Lovers! On this episode of the show we talk to the purpose & clarity coach Becca Ribbing....
Learning to Trust Yourself with Ashley Wray
Nov 23 • 46:33
Want the perfect accounting service for your business? Check out Collective...
Why Your Boundaries Aren't Working with Paul Fishman
Nov 18 • 26:20
oh hey Self Lovers! After lots of feedback and requests, we launched a Patreon and it's so exciting! I'm calling it The Road to Self Love Carpool and I want you to join us....
How to belong within yourself with Becca Piastrelli
Nov 16 • 01:12:05
How to Come Back Home to Yourself with Erin Treloar
Nov 9 • 01:01:56
Oh hey, Self Lovers! Today we are joined by the founder of Raw Beauty Co., Erin Treloar. Her company is driven to help women live from a place of self-love and become their most authentic selves. ...
How I Survived The Hardest Year and a Half of my Life with Paul Fishman
Nov 4 • 51:39
oh hey Self Lovers! The last 18 months of my life have been some of the hardest I have ever had to grow through and guess what? I am getting vulnerable again... but real talk, this is the most vulnerable I've ever been on the show....
How to Rapidly Heal Your Trauma with Grandmother Sarah Maclean Bicknell
Nov 2 • 51:51
If you want to be in community and are excited to go on a deeply transformative healing journey, Join us for the ancestral constellation retreat from December 10th - 12th in San Diego....
Getting Real about Breathwork with Stevie Wright
Oct 26 • 54:03
Getting Present on my 37th Birthday Ft My Husband Richard
Oct 21 • 48:44
How to Stop Self Sabotage in its tracks with Samantha Belle
Oct 19 • 57:26
Do you want a sacred space where you feel welcomed and supported?...