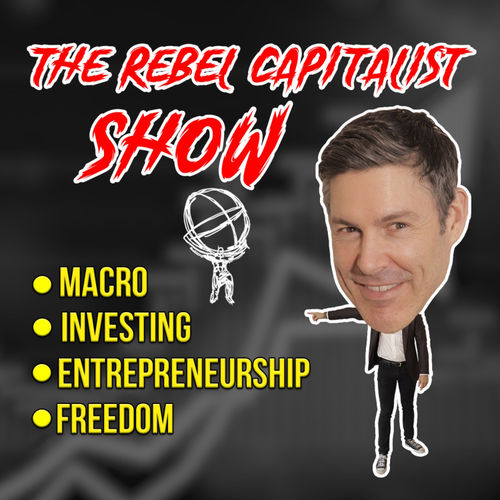 The Rebel Capitalist Show
Business • Education • Government
Helping you thrive in a world of out of control central banks and big governments. In this podcast I help you build and protect wealth through investing, real estate and an extreme dose of economics.
Popular episodes
Jason Hartman (Housing Market Update, How To Use Inflation To Make Money In Real Estate)
Dec 6 • 48:43
News: People Escape Australia Quarantine Camps And Are Hunted Down By Police
Dec 3 • 13:49
News: Tony Greer: How Long Will The Stock Market Remain Volatile? (Answered)
Dec 3 • 01:06:33
News: Is The Bond Market Predicting An Economic Collapse (Whiteboard Preview)
Dec 3 • 21:15
News: Reaction To MEET KEVIN'S 52 Million Dollar Portfolio!!
Dec 3 • 23:48
Mark Yaxley (Inflation Dynamics, Gold Deep Dive, Money Printing, Power Of Community)
Dec 3 • 47:25
News: First Omicron Case Discovered In US...Stocks Tank (What Will Happen Next?)
Dec 2 • 15:04
News: Biden Claims Victory On Supply Chain Problems (Even Though They're Worse)
Dec 2 • 17:58
News: CNN (Ministry Of Truth) Says Inflation Is GOOD For Average American
Dec 2 • 11:17
News: How To Increase Your Financial Freedom And Save The World (W/Doomberg)
Dec 2 • 51:33