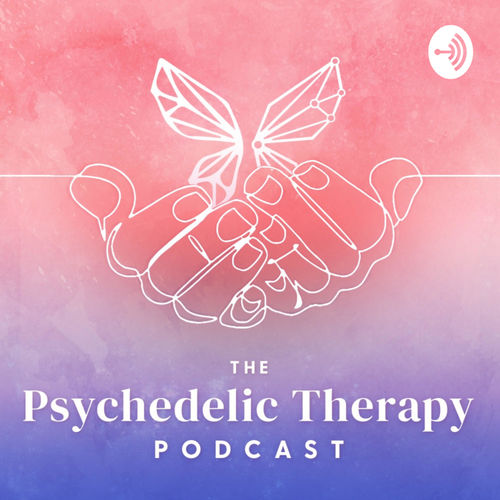 The Psychedelic Therapy Podcast
Health-and-fitness
A weekly conversation series with leaders in the psychedelic community. Designed in service of therapists, healers, retreat leaders, and passionate enthusiasts. Presented by Maya, the psychedelic therapy intelligence platform and hosted by Eamon Armstrong.
Popular episodes
Dr. Priya Parmar: Reimagining Psychiatry
Nov 13 • 01:03:04
The Psychedelic Renaissance is well underway, but thirty years ago there was another revolution in psychiatry, the introduction of prozac, the first SSRI. Today's guest Dr Priya Parmar started her residency at that time but today she is ending her relationship with traditional psychiatry. Since 2017 she has been using ketamine in her practice which she feels is a potent fr...
Tim Ko and John Lem (HaluGen): Genetic Testing for the Psychedelics Experience
Oct 23 • 01:09:00
What if a simple test could reveal the speed of your psychedelic metabolism or your propensity for psychedelic-triggered mental health issues? Providing information on 5 key genetic variants, HaluGen Life Sciences is a direct to consumer test and an educational tool to help us all understand the various factors that impact the psychedelic experience....
Adam Gazzaley (Neuroscape UCSF): Psychedelics as Experiential Medicine
Oct 1 • 01:06:13
What if a therapist could peer inside the black box of a patient's psychedelic experience?...
Joseph Mays (Chacruna): Conservation and Indigenous Reciprocity
Sep 22 • 56:17
As the Psychedelic Renaissance blossoms, many healers and business leaders are rightly looking at environmental conservation and reciprocity with Indigenous wisdom keepers. Joseph Mays is Program Director for the Chacruna's new Indigenous Reciprocity Initiative (IRI). On the podcast, he shares some powerful ways for the psychedelic community to cultivate a healthy relation...
Sutton King (Journey Colab): Indigenous Reciprocity in Psychedelic Business
Sep 10 • 01:06:01
Today's episode is a repost from my personal podcast, Life is a Festival, where I interview cultural pioneers about living a more openhearted life. Today's guest, Sutton King, lives a life full of joy and service and she is also the Head of Impact at Journey Colab a major psychedelic drug development company. Journey Colab just raised 12 million and Sutton's important work...
Robin Carhart-Harris: Psilocybin vs Antidepressants
Aug 19 • 48:27
Named one of Time Magazine's most influential people of 2021, Robin Carhart-Harris conducts some of the most impactful psychedelic research in the world....
Elizabeth Nielson (Fluence): Should Therapists Have Psychedelic Experiences?
Aug 5 • 01:06:06
Whether psychedelic therapists should have their own experiences with these compounds as part of their training is a passionately debated subject. Dr. Elizabeth Nielson, cofounder of Fluence, one of the foremost organizations training psychedelic therapists, has been pondering this for sometime, including how we ask the question itself. Her recent paper in the Journal of H...
Lyle Maxson (SoundSelf): Will Digital Therapeutics Replace Psychedelics?
Jul 16 • 55:33
The world of digital therapeutics is booming just as fast as psychedelic therapy. Today's guest, Lyle Maxson, is resolutely optimistic about the positive synthesis of the two....
Lisa Dannen (Maya): Our Colleague's First Ayahuasca Retreat
Jul 5 • 55:30
Lisa Dannen, our colleague at Maya, recently experienced her first Ayahuasca retreat in Peru. Today on the show, she shares all the preparation and integration that went into her experience....
Martijn Schirp (Synthesis): The Container is More Important than the Medicine
Jun 18 • 01:04:22
Building a psychedelic company is a lot like creating a healing container. It starts with really understand your own role as Martijn Schirp, founder of Synthesis — a psilocybin retreat center and institute in the Netherlands — discovered....