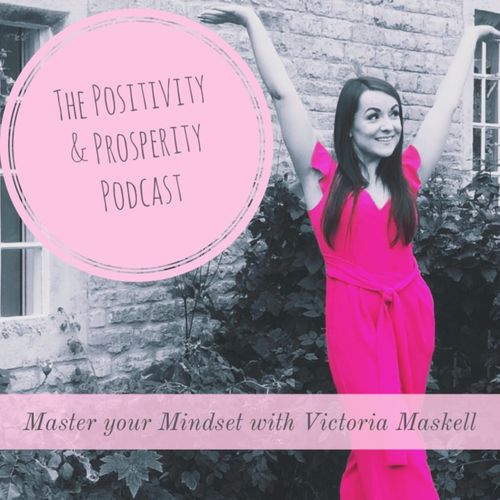 The Positivity & Prosperity Podcast | Mindset | Entrepreneurship | Law of attraction | Manifesting |
Health-and-fitness
Welcome to the Positivity & Prosperity Podcast! I'm Victoria Maskell and I'm going to be showing you how to Master your Mindset and Manifest your dream life. This podcast is going to be full of episodes to inspire and motivate you to go for your dreams!
Popular episodes
144 Bouncing back from down days and techniques to get you feeling GREAT again!
Nov 30 • 31:30
143 Manifestation chats - a special manifestation tool you won't have thought of with Anneka Reece
Nov 22 • 41:38
142 Getting into alignment for manifestation AND an exciting announcement!
Nov 16 • 29:14
141 What it means if your manifestation isn't showing up yet
Nov 3 • 29:00
140 Why Alcohol is a Manifestation block and how to be sober curious with Anneka Reece
Oct 28 • 40:50
139 How to do what you love AND make money
Oct 20 • 26:22
138 How to change the energy of money so you can make more of it!
Oct 9 • 30:11
137 "Things only have power over us if we allow them" - Client journey two years on with Beverley from Confidence Connoisseur
Oct 3 • 46:02
136 How to create a new reality and manifest EVERYTHING you desire!
Oct 1 • 30:56
135 A NEW way of looking at manifestation that will make it so much easier for you! (including a meditation)
Sep 20 • 29:15