The Playgrounder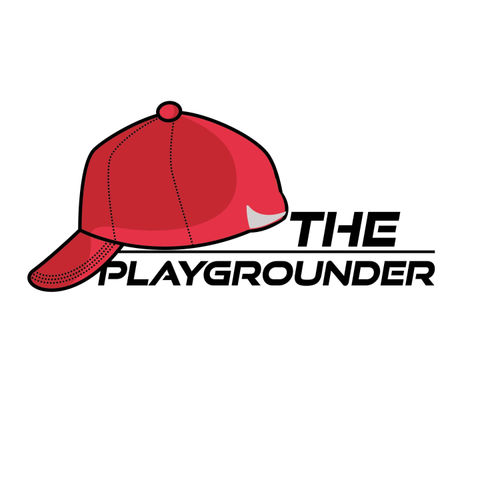 Zach Wilson & Matt Esposito
sports
NBA analysis through the rivalry of a Raptors and a Celtics fan.
Wondering where to start with The Playgrounder? Fans of the podcast have clipped their favorite moments: check out a list of the best episodes below. Want more podcast clips?
Get the Shuffle app.
Best Episodes
Toronto Raptors' Trade Deadline Plans w/ Imman
Feb 17, 2021
12
4
7
The boys start the show off by discussing the Jalen Johnson situation, and some of the snubs they left off their all star teams. Imman (@_nopename) then joins the show to discuss the Raptors' season, a potential Andre Drummond trade, and if they should be buyers or sellers at the deadline.
Golden State Warriors w/ Connor Letourneau + Kyrie's Absence
Jan 12, 2021
4
1
1
Zach (@ZachWilsonNBA) begins with his rant about the Toronto Raptors and their struggling season, he and Matt (@MattEsposito_) then discuss Kyrie Irving and his absence, and CJ McCollum's amazing season thus far. To finish the show, Connor Letourneau (@Con_Chron) of the San Francisco Chronicle…
Read more
Check out similar podcasts
The 4-Way Harden Extravaganza
Jan 15, 2021
" "
2
1
1
Matt and Zach discuss the crazy 4-way James Harden deal from the perspective of each team, if each team won or lost the trade, and how it structures the layout of the East.
Are Philly & Utah Real?
Feb 23, 2021
1
Matt (@MattEsposito_) and Zach (@ZachWilsonNBA) start by talking about a couple bigs who could be in different uniforms soon, in Kristaps Porzingis and Demarcus Cousins. They then talk about Top Shot, and why they're skeptical. They end the show by discussing some contenders in the league,…
Read more
All Star Team Selections
Feb 10, 2021
" "
1
Zach (@ZachWilsonNBA) and Matt (@MattEsposito_) discuss the Derrick Rose trade, their thoughts on if the all star game should be played this year, and make their all star selections for the season.