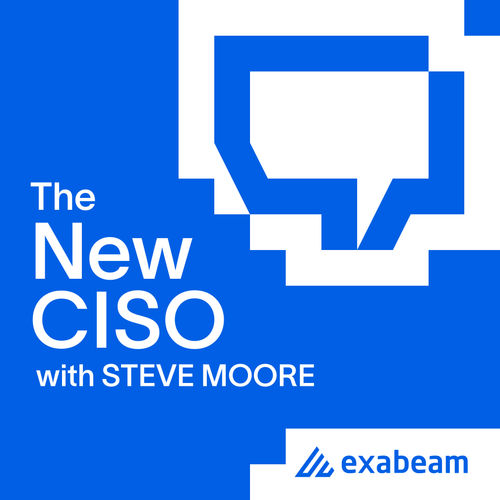 The New CISO
Business • Technology
The New CISO is hosted by Exabeam Chief Security Strategist, Steve Moore. A former IT security leader himself, Steve sits down with Chief Information Security Officers to get their take on cybersecurity trends, what it takes to lead security teams and how things are changing in today's world.
Popular episodes
Demonstrating the Value of Your Program to the 'Layman'
Nov 18 • 49:34
On today's episode, we are joined by Andrew Obadiaru, CISO and Head of IT for Cobalt. Andrew discusses using soft skills to build connections within an organization. Listen to the episode to hear his advice on...
Don't Cut Corners When It Comes To Credentials
Nov 4 • 50:22
On today's episode, Martin Littmann, CISO at Kelsey-Seybold clinic in Houston, joins us once again to discuss credentials. The systems in place to create them and protect them are essential. Hear his opinions on these systems....
Invest in People as Much as Tools
Oct 21 • 48:25
On today's episode, Luk Shoonaert, CISO for Exclusive Networks, joins us to discuss his experiences becoming a new CISO as well as the digital transformations and threat hunting. ...
Empowering People to Bring Their "Whole Self" to Work
Oct 8 • 50:04
On today's episode, we are joined by Azzam Zahir, Global Director of Insider Threat and Security at General Motors. He discusses his journey in becoming a leader in his field and what he has learned in that process. ...
Building Your First Cybersecurity Program
Sep 16 • 41:01
On today's episode we are joined by Benjamin Edelen, former CISO of the City of Boulder. Leading with people first strategy, he aims to serve and protect the community and discusses his transition in and out of the CISO role. ...
Knowing When It's Time to Move Onto New Challenges
Sep 2 • 44:36
On today's episode we are joined by Jerich Beason, senior vice president and CISO at Epiq. He delves into advice on networking, knowing which job is right for you, and how to build trust as a CISO. ...
Leading Cybersecurity as a Key Business Driver
Aug 19 • 50:33
On today's episode we are joined by Dr. Tim Proffitt, managing director of information security at a Houston based company as well as a professor at several institutions. He discusses his own education as well as his experience educating others and how this impacts his job. ...
Defending Data and Corporate Systems Without Sacrificing Revenue and Velocity
Aug 5 • 44:20
On today's episode, Tyler Farrar, CISO for Maxar Technologies, joins us to discuss the ins and outs of threat intelligence. He delves into the importance of not assuming malicious intent and his approach to compliance versus security. ...
Growing Your Confidence as a Young Leader
Jul 26 • 43:57
On this Episode of The New CISO, Steve Moore is joined by special guest Michael St. Vincent, the CISO of The Cosmopolitan of Las Vegas. They discuss the importance of networking as well as advice for succeeding as a CISO and in the workplace. ...
Four Key Elements of a Security Strategy
Jul 8 • 48:27
On this Episode of The New CISO, Steve Moore is joined by special guest Mark Ferguson, the CISO for a cyber security company Bombardier. They discuss roles of a CISO in cybersecurity and the strategies involved in dealing with breaches and building teams. ...