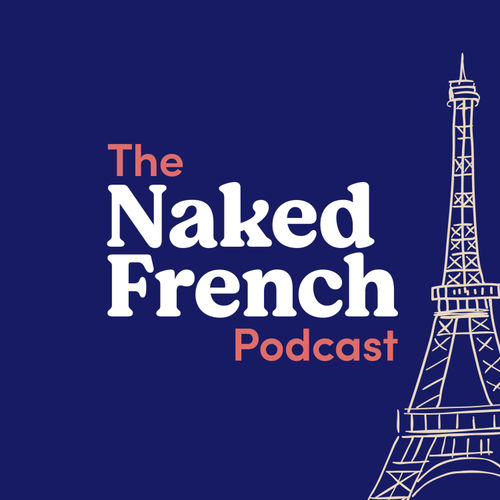 The Naked French Podcast | Learn French with Bilingual French - English Podcast
Learn French with real life conversations! From French reality TV stars, start-up founders to sailors, our host Shade Souc chats candidly (and slowly) with guests from all walks of life to explore life, love, and everything in-between. Spoken in slow French and narrated in English.
Popular episodes
Temptation island (L'île de la tentation)
Jul 28 • 14:12
I left everything for love (J'ai tout quitté par amour)
Jul 21 • 21:04
Would you quit your high-flying job in Paris, pack your bags and move to a different country - just to see if the person you've been dating long-distance is the one? Well Lucie did just that... what happens next?


Get the French Transcript for free at https://nakedfrench.co...
Building the start-up Gravitr (Gravitr : La naissance d'une start-up )
Jul 14 • 12:40
Meet Doriane. She's smart, ambitious, gritty and the CEO of her start-up Gravitr. She also runs her company side by side with her romantic partner Jacob. Let's explore what her life looks like and what it's like to build a company....
High-school sweethearts: What is true love? (Amour de jeunesse : qu'est-ce que le grand amour ?)
Jul 7 • 16:46
In the age of Tinder, meet Becca and Ben. They're a French couple living in Taiwan who have spent half their lives together. The French are renowned for being romantics, so let's explore how they met and what love means to them....
A nurse in Paris (Une infirmière à Paris)
Jun 30 • 17:41
Julie is a young nurse who works in Parisian hospital emergency rooms. She's also a COVID-19 everyday hero - she risks her life on the front-line day after day. Let's find out what her experiences were like during the pandemic....
Culture shock: A French dude in Asia (Choc des cultures : un Français en Asie)
Jun 23 • 20:43
Music is life's passion (Musique : Vivre sa passion)
Jun 16 • 18:49
Stephanie always knew she wanted to be a singer, ever since she was little. So she followed her dreams and turned them into a reality. Let's hear her explore her journey, and her latest project....
The adventurer who fell in love (L'aventurière qui tomba amoureuse)
Jun 2 • 17:41
Season 1 Trailer
May 19 • 01:00
What is true love? What does it mean to be French?...