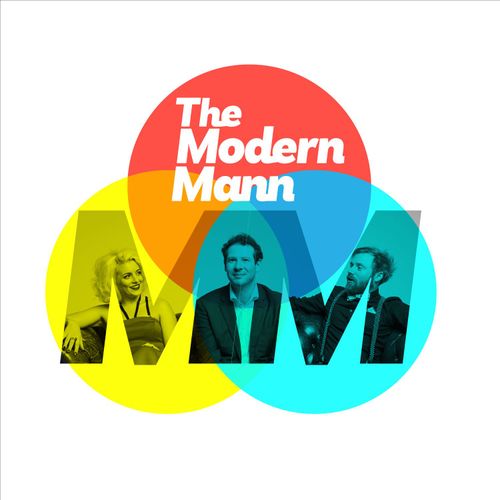 The Modern Mann
Amazing stories, emerging trends, and sex advice - with Olly Mann, Alix Fox and Ollie Peart. 'Best Interview Podcast', British Podcast Awards (2019). New episodes monthly, on the 10th. Get in touch or buy us a beer at modernmann.co.uk. See acast.com/privacy for privacy and opt-out information.
Popular episodes
Don't Google Me
Nov 10 • 01:24:25
Guy Babcock is not paedophile. He is not a sociopath, or a racist, or a 'deadbeat'. He has not served time in prison....
Military Surplus
Oct 10 • 01:26:28
Ken, Kevin and Martin are armed forces veterans. They were discharged from the military; their comrades never discovering why....
An Abortion
Sep 10 • 01:06:46
Pippa spent eight months struggling to conceive her second child. Then, on the brink of beginning IVF, she discovered she was pregnant....
The Knock On The Door
Aug 10 • 01:04:19
Teaching English in Beijing seemed like a great opportunity for Welsh graduate Glen Williams, who'd previously spent time studying in China. He could brush up on his Mandarin, work with children, and earn up to £3k per month tax free....
Why Do I Collapse When I Laugh?
Jul 10 • 01:01:43
Living with narcolepsy - a rare condition that can cause you to fall asleep wherever you are, or whatever you're doing - required Antonia Gentile to surrender her driving license, and step back from performing, cooking and even reading....
How To Be A Dad, Part 7
Jun 10 • 01:08:12
Bedtime stories, 'social stalking' and sugar-rationing are on the menu as Olly reunites with comedy podcasters Tom Price and Stuart Goldsmith to compare notes on fatherhood....
Please Don't Eat Me, Mr Crocodile
May 10 • 01:09:06
When Rosie Mitchell went canoeing on a dam in Zimbabwe's Matobo National Park, she thought she'd soak up the views, and soon be back on shore to toast the New Year....
The Truth About Fur
Apr 10 • 01:13:21
As chief executive of the British Fur Trade Association, Mike Moser was the face of the UK's fur industry. He met with politicians in China and Russia, and advocated his 'luxury product' in the House of Lords and at an EFRA Select Committee....
Mr & Mrs & Mrs
Mar 10 • 01:15:28
It began as a threesome, arranged through dating app Feeld - but soon Maggie and Cody realised their connection to Janie was more than sexual. ...
My Dad, The Stranger
Feb 10 • 01:19:21
Olivia hardly knew her father. Her parents divorced when she was two, and she was brought up by her Mum....