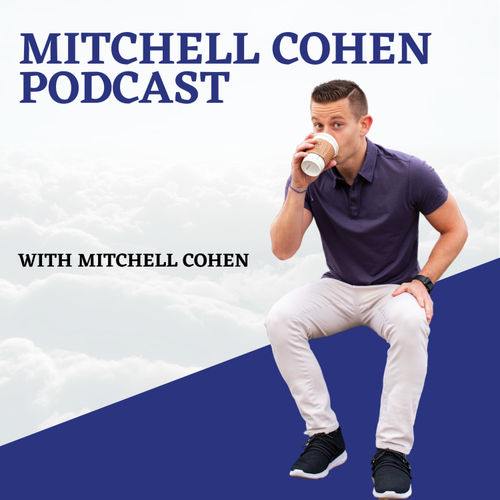 The Mitchell Cohen Podcast
Education
Exploring meaningful work, deep connections, and happy lives.
Popular episodes
How to Wake up Early (without snoozing)
May 16 • 06:12
The TOP ways to wake up early without snoozing. I've tracked my sleep nightly for 5 years and tried a ton of "sleep hacks". This episode outlines the few things that have made the BIGGEST impact for me. And the exact ways to get started: ...
6 Travel Hacks for Better Trips
May 8 • 03:39
Here are 6 tips to make ANY trip better....
Curiosity Conversations (Brian Grazer)
Apr 24 • 04:42
Brian Grazer (top Hollywood producer) started his "curiosity conversations" over 35 years ago. He does them as often as once a week... and they've led to massive results for him. ...
Marathon Mindset
Apr 17 • 07:20
Eagle Instincts (Poem on Intuition)
Apr 17 • 01:52
Quarantine King (Short Poem)
Apr 17 • 00:58