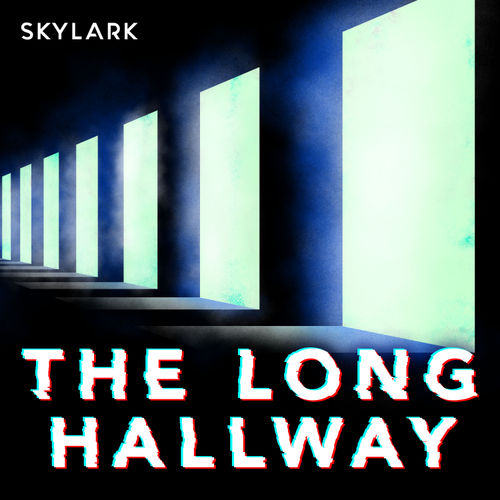 The Long Hallway
Fiction
The Long Hallway is a thriller anthology series, releasing every Tuesday and Thursday. Behind each door lurks a tale designed to send a chill down your spine. These bite-sized, flash-fiction stories are written by members of the Skylark Media team.
Popular episodes
Happy Halloween!
Oct 29 • 06:42
It's Halloween, and young Tommy has LOVED running around the neighborhood trick-or-treating with his father. Unfortunately for them, there isn't just candy waiting for them at the final house on their path....
12 | Neurosanguine Blues
Aug 15 • 07:52
In the season 1 finale: Somewhere on the border of the unconscious world, a doctor and patient explore. One of them doesn't belong there....
11 | The Lighthouse
Aug 13 • 08:04
A man washes up on the shores of an island, and finds himself perhaps rescued by it's sole occupant. He'll be there for a while....
10 | Bang, Marry, Kill
Aug 8 • 10:12
Sierra and Marcy, best of friends, decide to play a game about some of the guys they know. Sierra's decisions might come to haunt her....
9 | (This is My Cue) to Demateralize
Aug 6 • 10:05
Two sisters, similar in many ways, meet for a debate. Sophie can't understand why Nina would have harmed herself. Yet....
8 | The Warehouse
Aug 1 • 07:38
Bradley and Allison Walker pay an urgent visit to a government warehouse. The soldier on duty might know too much....
7 | The Prisoner
Jul 30 • 06:54
Henry Morrison, bedridden and unwell, shares old war stories with a young girl who shouldn't be speaking to him....
6 | Wetworks, Inc.
Jul 25 • 06:54
A man trapped in the family business pays a last-minute visit to a surprise client....
5 | Fiona
Jul 23 • 08:24
Fiona goes to the library to look for something from her past. She finds it....
4 | Billy Watson Makes His First Sale
Jul 18 • 07:53
Over his head and out of his depth, Billy Watson pays a visit to a woman planning her own funeral. Once she signs on the dotted line, everything will be taken care of....