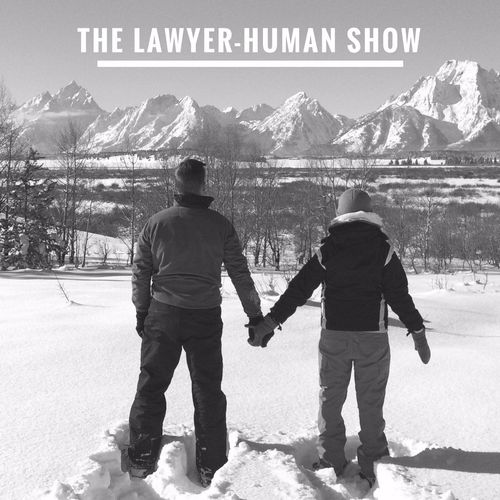 The Lawyer-Human Show
Business
Lawyer-Humans at LayRoots, a law firm that helps fellow adventurers live an awesome life. Come along on our journey as partners in life and business, as we grow our business, day-by-day. We talk about marriage, the outdoors, marketing, common problems we see, #boatlife, and #floatiefriday
Popular episodes
Colin & Shreya get Intimate, Part Two: With The Pleasure Principal
Jun 25 • 42:30
As partners in life and business, we spend a lot of time together. We're used to it....
Colin & Shreya Get Intimate, Part One
Jun 11 • 20:23
The recent shelter-in-place orders have forced a lot of relationships into the no-privacy zone. But how do we keep the spark alive and keep finding things to talk about when we're with our partners all day, every day?...
Communication Styles Part Two: East Fork Pottery
May 16 • 41:27
Working With Different Communication Styles: Part 1
May 1 • 17:11
Outside Interests and Passions: Part Two
Apr 17 • 16:32
This month our theme is bringing outside passions into the workplace. We're big believers that being able to be our true selves at work helps to both gain trust with our clients, and also makes the work day a little more fun....
Bringing Outside Passions to your Work, with Apex Art Lab
Apr 5 • 43:46
This month on the Lawyer-Human show, we're talking about how people bring their outside passions and hobbies to their businesses. Later this month, we'll talk more about how we try to bring some of ourselves into our own business, but this episode is all about Apex Art Lab. ...
Lawyer-Humans host Sullivan & Sullivan (and feel the love)
Feb 14 • 13:44
It's a love episode with Tim & Laura!...
The Lawyer-Humans Answer Questions
Feb 10 • 12:04
The Lawyer-Humans host Sullivan & Sullivan
Jan 12 • 15:22
Sullivan & Sullivan is a boutique photography studio specializing in weddings and small business branding. They have a really interesting and beautiful aesthetic, and I would highly recommend checking out their work online. Their personalities clearly shine through in everything that they do, which is a delight to see and experience. They also have recently expanded to off...
A Business Owners' Holiday Tale From LayRoots
Dec 22 • 03:17