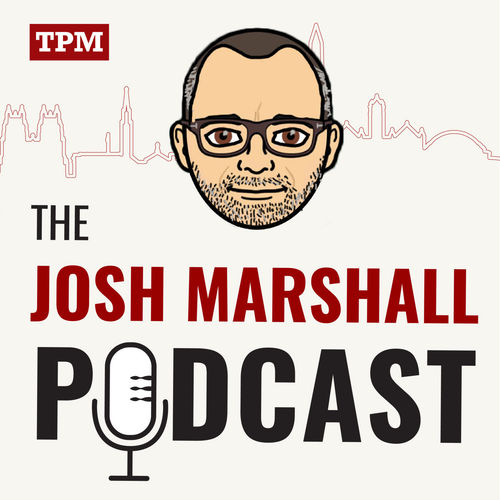 The Josh Marshall Podcast
Talking Points Memo editor and publisher Josh Marshall provides insight into the big political stories of the day. Joined by TPM staffers and special guests, the Josh Marshall Podcast is your companion for making sense of the Trump era.
Popular episodes
Looking to the Court
Jan 12 • 58:00
One Year Later
Jan 5 • 50:06
Out With A Whimper
Dec 22 • 52:58
Time To Get Creative
Dec 15 • 47:14
Filibuster Progress?!
Dec 8 • 39:56
Roe Is In Danger
Dec 2 • 53:59
Murder Safaris
Nov 24 • 48:22
The House Gets It Done
Nov 19 • 22:59
Inflation Consternation
Nov 17 • 53:00
To BBB Or Not To BBB
Nov 10 • 01:06:55