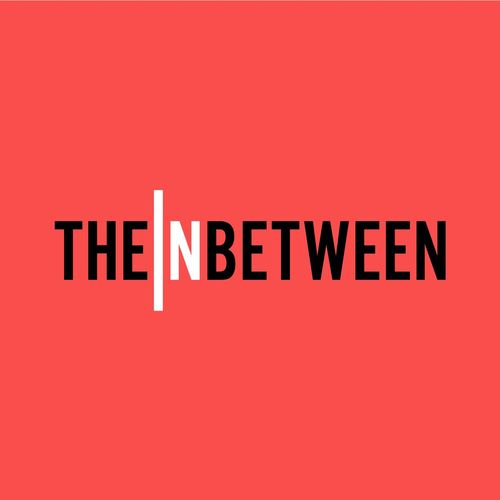 The In Between
Religion-and-spirituality
A space for real conversation, honest debate, and meaningful interviews about life, faith, culture, church, leadership... and everything in between.Hosted By: Adrienne Ash, Eric Pickerill, and Julia PickerillArt Work by: Anesu MubaiwaAudio Engineer: James HixonProducer: Sam Fahmi
Popular episodes
S2E38: Loneliness, community, and belonging
Nov 22 • 50:27
S2E37: Abiding with God in the Garage
Nov 15 • 40:36
Julia chats with Pastor Anthony Cannon about how learning an ancient Christian way of prayer, the Ignatian exercises, impacted his soul and helped him find a new depth of connection with God…. all while sitting in his covid-lockdown-garage-office.

Recommended Reading:
Kevin O'Brien SJ
The Ignatian Adventure: Experiencing the Spiritual Exercises of St. Ignatius in Daily Life

Y...
S2E36: An Interview with Jared Patrick Boyd
Nov 8 • 41:07
Eric interviews pastor, spiritual director and author, Jared Patrick Boyd. Jared is founder of the Order of the Common Life, a missional monastic order for the 21st Century. He pastors The Abbey, a contemplative church in the city of Columbus. He is author of Imaginative Prayer: A Yearlong Guide to Your Child's Spiritual Formation, and The Freedom of Constraint (forthcomin...
S2E35: Ready! Set! Slow....
Nov 1 • 35:12
Eric interviews pastor Ryan Snow on how driven Type A people can slow down and recover their lives. Ryan is the father of four children, has run dozens of marathons (including Boston!), planted two churches, managed a business, and served as a bi-vocational pastor for the past fifteen years--this is a person who is driven! Learn about the intentional practices that Ryan ha...
S2E34: Afghan Relief Work With Community Refugee & Immigration Services
Oct 25 • 37:34
Julia interviews Angie Plummer, Director of CRIS (Community Refugee & Immigration Services) along with Executive Director of the Vineyard Community Center, Gina Watts, on their partnership to help refugees in our community.

CRIS is an independent non-profit organization and refugee resettlement agency that serves the refugee and immigrant populations in Central Ohio. Their ...
S2E33: What's Ahead for Dr. Charles Montgomery Jr.?
Oct 18 • 22:59
A conversation between Julia and Pastor Charles Montgomery about some exciting things that are in the future as Charles broadens his role to include both teaching pastor at Vineyard Columbus *and* new, national involvement with Vineyard USA. These things mean that there's change coming this winter for East Campus. Listen in for the inside scoop on what's ahead.

To find o...
S2E32: Legacy Conference Preview
Oct 11 • 30:11
S2E31: Reconstructing Hope
Oct 4 • 42:34
Eric and Julia have a conversation about holding on to hope in the face of a world enamored with deconstruction, and what it means to look at the world and church around us, in all of its mess and very real challenges, through the eyes of faith, hope, and love.
As mentioned in the show: After You Believe: Why Christian Character Matters, by NT Wright.
https://www.amazon.co...
S2E30: Identity Formation 101
Sep 27 • 37:02
Julia & Adrienne interview Dr. David Hartman (Masters in Sociology from Notre Dame, PhD in Counselors Ed from Seattle Pacific, Counseling Educator, and long-time friend) about some of the processes that lie behind how identity formation works, and how Christians can be intentional about Christian identity formation. (Julia also goes old-school and quotes Pink Floyd with th...
S2E29: Who am I? Remixed...
Sep 22 • 51:26
Eric and Julia (who remains convinced that mix-tapes are going to be making a comeback sometime in the next 12 months) debrief this past weekend's sermon about identity formation... and talk about the cultural press to curate our own identities, how to think deeply about what it means to be made in the Image of God, gender and sexuality... and Julia finds a way to make yet...