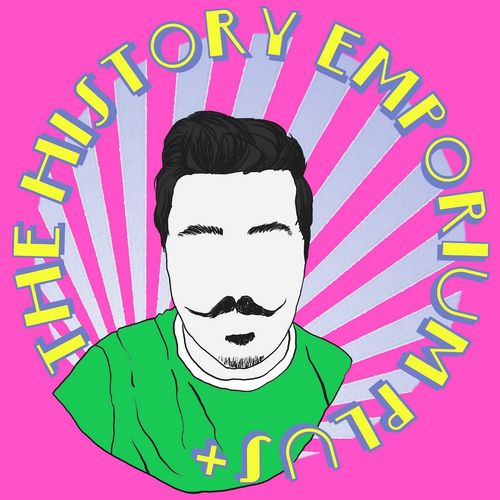 The History Emporium and Pals Podcast
History • Education • Society-and-culture
The History Emporium & Pals Podcast was born in early 2020. Solo episodes and collaborations on people, places and events, History is diverse and so is this podcast. Thanks for listening - Ollie. Support a budding podcaster... See acast.com/privacy for privacy and opt-out information.
Popular episodes
Re-visiting Queen Victoria
Dec 29 • 10:50
A short alternative history on Queen Victoria. Originally an article on the history corner blog. read aloud with some added sound effects. Only a short one to prove I'm still alive. Enjoy. And thank you for all your support over the years. Happy New Year. ...
Promo (New)
Nov 25 • 01:29
History with Jackson on his new book;
Nov 16 • 44:51
History with Jackson on his new book; "The Crystallisation of Totalitarianism: How the 1953 Conference on Totalitarianism defined the term" 📖 ...
The Coca-Cola Company:
Nov 13 • 01:27:31
🥤The Coca-Cola Company: an American corporation founded in 1892. Coca Cola is a carbonated beverage that is a cultural institution in the United States and a global symbol of American tastes 🇺🇸 ...
Macabre Bones EP2.
Oct 26 • 12:40
Macabre Bones EP1.
Oct 26 • 07:58
Titanic. lesser known History.
Oct 25 • 01:15:02
The Titanic with Paddy....
Catch you SOOOOOOOOON.
Oct 24 • 02:07
The bloody brutal rise of Scottish Kings & Queens with Chris Small (PART ONE)
Sep 15 • 01:42:36
It has arrived AT LAST!...
Thomas Becket & Henry II
Jul 23 • 01:16:56
The assassination of Thomas Becket in Canterbury Cathedral on 29 December 1170 changed the course of history. Becket was one of the most powerful figures of his time, serving as royal Chancellor and later as Archbishop of Canterbury. Initially a close friend of King Henry II, the two men became engaged in a bitter dispute that culminated in Becket's shocking murder by knig...