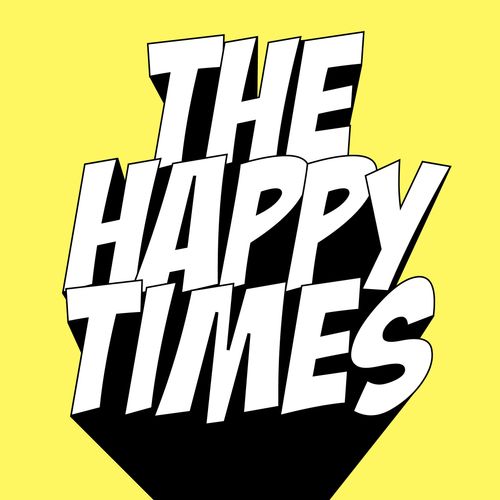 The Happy Times
Health-and-fitness • Society-and-culture
Welcome to the podcast about life experiences, anxiety, depression, and the road to The Happy Times.
Popular episodes
Listen to this if you are in a slump
Nov 19 • 23:42
Listen to this if you have a fake friend
Oct 29 • 21:43
I am so done with pleasing people who wouldn't even give me the time of day to even text me back... but i have to wait three weeks. This isn't just about texting but it is about someone draining you of your energy and making you feel like an empty void. This fake friend stops now ...
Listen to this if you want to feel better when you're alone
Oct 22 • 22:53
A few years ago, I found myself missing me. I would be so drained by the end of the day because I handed off all of my emotions to every one else that I didn't have anything in the tank for me.. this is the self love you need. ...
Listen to this if you can't find love again
Sep 24 • 23:03
be open minded. I will be straight up and say what this podcast is about today and it is being open minded in love and in hatred. I think we spread hate a little too easily on this earth and I think it is time we just look at it all a little differently. ...
Listen to this if you feel ignored
Sep 17 • 21:25
I think it is time we all learn to shut up! Now don't worry, I am not being rude. I hope this podcast hits home in the way that you need it. I describe my upbringing and growing up on social media thinking i always needed to voice my opinion and how it ruined my life. ...
Listen to this if you feel alone in a crowded room
Aug 27 • 21:58
Listen to this if you are addicted to feeling sad
Aug 13 • 24:46
Let's talk about how girls are complicated and how I used to be addicted to feeling sad all the time.. i know that sounds sad, but I actually have some tips and tricks to get out of this little rut and I hope that they help you! ...
Listen to this if you wake up feeling crappy every day
Jul 16 • 20:39
I am so done with waking up and not feeling good enough; not feeling like I want to have enough energy for the day. I am sure there are some people out there that can relate so hi this podcast is for you. I hope you enjoy it. And just a reminder that my audiobook is officially available @ stayou.ca!...
Lisen To This If You Are Scared Of Your Future (Marriage, Having a Baby, Weddings)
Jun 18 • 20:05
OKay... I am scared. I am terrified of the baby talk and the wedding talk and the marriage talk. I am the Chandler to the Monica! So I wanted to sit down and share my thoughts with you to maybe get a better understanding and for you to hopefully maybe help me or me help you...
I feel like I am always being watched ... My Social Anxiety
May 28 • 20:33
This is one of those podcasts where I sound big headed at first but it comes around so I hope you can stick with me. I have been battling with social anxiety my whole entire life and I just wanted to share with you how i am dealing with it right now. What has caused it, and when it all clicked for me....