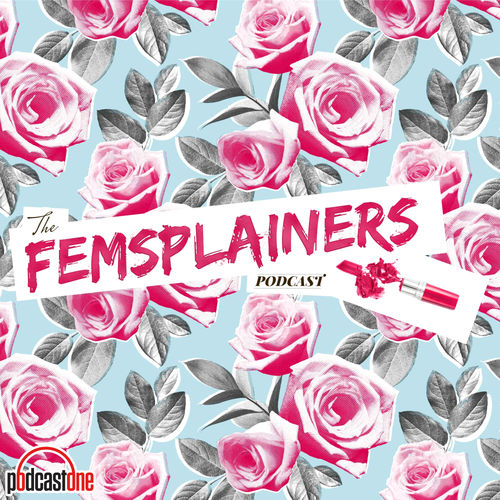 The Femsplainers Podcast
News • Society-and-culture
It's the gossipy, smart, witty conversation you'd have if all of your girlfriends (and some of your guy friends too!) were experts on the hot topics of the moment. High spirited and high minded, we don't argue or whine but seek to get to the heart of the matter, over cocktails (or wine).
Popular episodes
Capote's Women: The High Society "Swans" He Loved and Betrayed
Nov 30 • 01:13:20
Becoming Bari Weiss: Was She Always This Way?
Nov 23 • 01:22:25
The Great Resignation: Why Are Women Not Going Back to Work Post-Pandemic?
Nov 16 • 01:32:58
Girls, Guns & Grift: The Sexy Russian Spy Who Infiltrated the NRA
Nov 9 • 01:06:33
I'm Tiger Mom, Hear Me Roar: Amy Chua Claws Back at Her Critics
Nov 2 • 01:30:09
It's been a decade since Amy Chua's seismic book, The Battle Hymn of the Tiger Mom, was published. The star Yale law professor reveals to Danielle how that tough parenting worked out -- and why she remains undaunted by the students and colleagues who keep trying to cancel her. PLUS: Christina Hoff Sommers joins the cocktail segment to riff on the Dave Chapelle special and...
Even Witches Are Woke?! It's Our Hallowe'en Special!
Oct 26 • 01:13:58
The World of Eartha Kitt, a Daughter's View PLUS Why Couples Cheat
Oct 19 • 01:33:23
The Decade When Adults Went Rogue: It's Our '70s Show!
Oct 12 • 01:19:33
The 70s are remembered for the sexual revolution and the women's movement, but rarely are these events told from a child's view. Erika Schickel has written a powerful, painfully personal memoir of the time when moms and dads took a pass on parenting to live for themselves. PLUS: The Atlantic's David Frum, who wrote a definitive history of the '70s, joins Danielle for a coc...
The New Puritans: The Return of the Scarlet Letter
Oct 5 • 01:09:26
2+2 = You're Oppressing Me: It's Our Back-To-School Special!
Sep 28 • 01:15:17