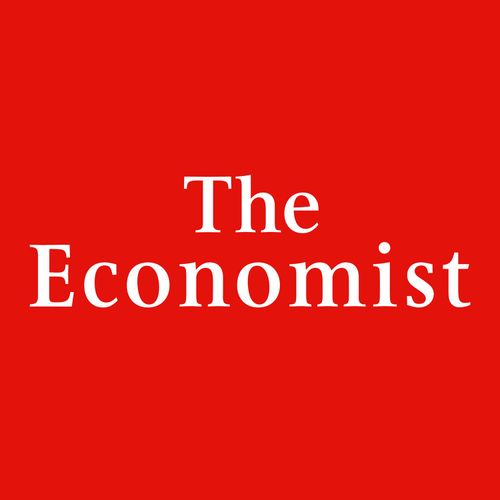 The Economist Podcasts
News
Every weekday our global network of correspondents makes sense of the stories beneath the headlines. We bring you surprising trends and tales from around the world, current affairs, business and finance—as well as science and technology.
Popular episodes
Money Talks: The not-so-great resignation
Dec 8 • 28:36
The idea that the pandemic has prompted people to quit their jobs en masse fills corporate earnings calls, headlines and social media. But do the data hold up? Host Patrick Lane investigates what is really going on in the labour market. Will the Biden administration usher in a new age for America's formidable unions? And we visit a would-be paradise for digital nomads. ...
CDU later: Angela Merkel's successor
Dec 8 • 22:55
For the first time in 16 years Mrs Merkel's Christian Democratic Union is out of Germany's government. We ask what to expect from Olaf Scholz, the new chancellor. China's leadership wants to boost the birth rate but discriminates against single mothers; we examine a slow push for equality. And mental-health apps are booming, but the risks are many and the benefits uncertai...
Babbage: Goodbye darkness, my old friend
Dec 7 • 29:19
Off the warpath: America 80 years after Pearl Harbour
Dec 7 • 22:48
The Japanese attack set America on a course toward military hegemony; recent administrations have walked it back. We ask what the country would fight for now. A clash of priorities between national and city-level politicians the world over makes for fraught politics on car ownership. And our columnist envisages how the office will compete with home in a post-pandemic world...
The World Ahead: Year three
Dec 6 • 26:54
In wealthy and well-vaccinated countries, year three of the pandemic will be better than year two. But in countries that are poorer, less well vaccinated or both, the deleterious effects of the virus will linger. A disparity of outcomes between rich and poor countries will emerge. Meanwhile, tests and treatments for "long covid" are on the horizon and the mRNA technology u...
The first sentence of the story: Aung San Suu Kyi
Dec 6 • 22:11
Myanmar's ousted leader has been sentenced to four years in prison; more guilty verdicts are expected soon. That will only fuel unrest that has not ceased since a coup in February. Scrutiny of Interpol's new president adds to concerns that the supranational agency is in authoritarians' pockets. And governments start to back the "seasteading" of libertarians' dreams....
Editor's Picks: December 6th 2021
Dec 6 • 23:40
A selection of three essential articles read aloud from the latest issue of The Economist. This week: what the Omicron variant means for the world economy, what experiments with "free banking" in the 18th and 19th centuries reveal about the future of stablecoins (10:53) and how the legacy of Stalin's gulag continues to shape Russian fortunes (18:16) ...
Checks and Balance: Courting controversy
Dec 3 • 42:11
The Supreme Court looks poised to place dramatic limits on abortion rights. Liberals worry this signals a conservative takeover of the nation's laws, but the justices deny that they are politicians in robes. How is the Supreme Court reshaping America?...
Taiwan thing after another: the Solomon Islands
Dec 3 • 20:44
The archipelago's diplomatic pivot to China has added an international dimension to the latest flare-up of domestic tensions. We ask how this tiny state figures into far larger geopolitics. British law permits medical cannabis for children with epilepsy—so why are so few able to get it? And a Formula 1 race may mark the end of Saudi Arabia's alcohol ban....
The Economist Asks: Eric Cantor
Dec 2 • 27:04
The former House majority leader and Virginia congressman assesses whether the Republican Party needs Donald Trump to win. The one-time rising star of the GOP talks to Anne McElvoy about the lessons learnt from losing his seat to a Tea-Party challenger. Is bipartisanship broken or can his old frenemy President Joe Biden fix it? ...