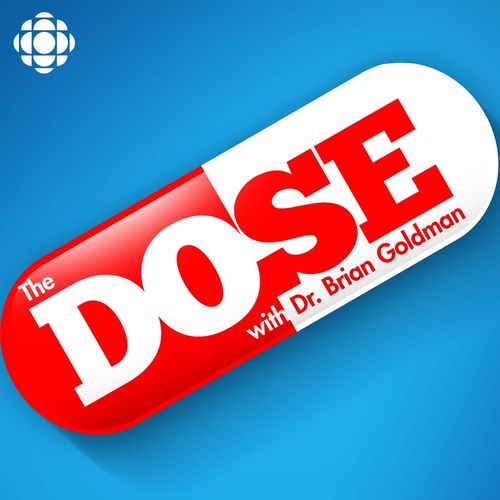 The Dose
Health-and-fitness
The Dose is a weekly look at the health news that matters to you. Dr. Brian Goldman brings you the best science from top experts in plain language. He cuts through the BS and confusion to give you a dose of smart advice that you won't find anywhere else.
Popular episodes
What do we need to know now about third doses of COVID vaccines?
Dec 8 • 22:21
What do we need to know about the omicron variant?
Dec 2 • 21:54
How can we make vaccinations less painful for kids?
Nov 25 • 24:14
What do we need to know about how ventilation and air filtration can reduce the spread of COVID-19?
Nov 18 • 22:04
What's safe this fall when it comes to indoor activities?
Nov 11 • 22:22
What's the best way to deal with eco-anxiety?
Nov 4 • 16:43
Global leaders are trying to move forward on climate action at COP26 in Glasgow as the world reels from more and more extreme weather events. Canada has been hit by deadly floods, wildfires and heat domes. These seemingly insurmountable problems are making some people nervous enough to want to see a doctor. Dr. Brian Goldman speaks to Registered Counselling Therapist Nancy...
What's the latest in flu vaccines?
Oct 28 • 22:05
What are some simple tips to help prevent falls?
Oct 21 • 21:47
What do we know about kids and COVID vaccines?
Oct 14 • 21:37
What's the latest in treatments for COVID-19?
Oct 7 • 22:18