The Distraction: A Defector Podcast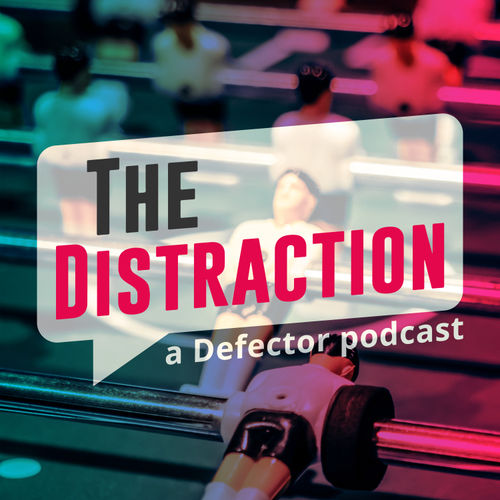 Stitcher
sports
From Defector. Former Deadspin writers Drew Magary and David Roth should really stick to sports. Sure, their new indie sports podcast will break down the week in sports: the Mets grounding into quadruple plays, NBA players getting testy on the court and horny on Instagram, Bill Belichick cutting…
Read more
Wondering where to start with The Distraction: A Defector Podcast? Fans of the podcast have clipped their favorite moments: check out a list of the best episodes below. Want more podcast clips?
Get the Shuffle app.
Best Episodes
It's a Happy Occasion
Jan 21, 2021
8
1
On this week's inauguration episode, Drew and Roth discuss steampunk Bibles, Weird Al's greatest hits, and what life was like before everyone had the internet on their phones. Plus, the Funbag! And a round of Dead or Cancelled. Visit defector.comSee omnystudio.com/listener for privacy information.
Why Move to New York to Make Bread? (with Pete Wells)
Jan 28, 2021
" Pete Wells joins the Distraction!"
This week, New York Times restaurant critic Pete Wells talks to Drew and Roth about outdoor dining structures, buckwheat fennel cookies, and what a food critic writes about when all the restaurants are closed. Visit defector.com. See omnystudio.com/listener for privacy information.
Check out similar podcasts
Hater's Guide to the Williams-Sonoma Catalog (with James Austin Johnson)
Dec 17, 2020
This week, James Austin Johnson and his many voices join Drew and Roth to talk waffles, coolers, and the shrill sounds of a coffee grinder for the infamous Hater's Guide to the Williams-Sonoma Catalog — 2020 edition. Johnson's podcast, What Things Are What Things, is streaming now.…
Read more