The CUSP Show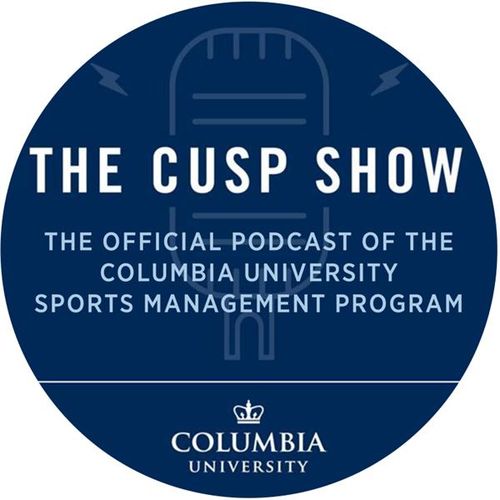 Columbia Sports Management
sports
On the Columbia University Sports Management Podcast ('The CUSP Show'), faculty members Joe Favorito and Tom Richardson host thought leaders from across the sports industry as they discuss a wide array of topics. The show is produced by the Columbia University Sports Management program's staff.
Wondering where to start with The CUSP Show? Fans of the podcast have clipped their favorite moments: check out a list of the best episodes below. Want more podcast clips?
Get the Shuffle app.
Best Episodes
Episode 210: Innovation & the Fluid Fan w/ Josh Walker
Jan 29, 2021
"Interactive sports entertainment and betting "
Joe and Tom are joined by Sports Innovation Lab Co-Founder & President Josh Walker to discuss the future of the sports industry and how to drive value to the Fluid Fan™.  Along with his Co-Founder Angela Ruggiero, Olympic Gold Medalist and member of the Hockey Hall of Fame who holds both a B.A. and…
Read more
Check out similar podcasts