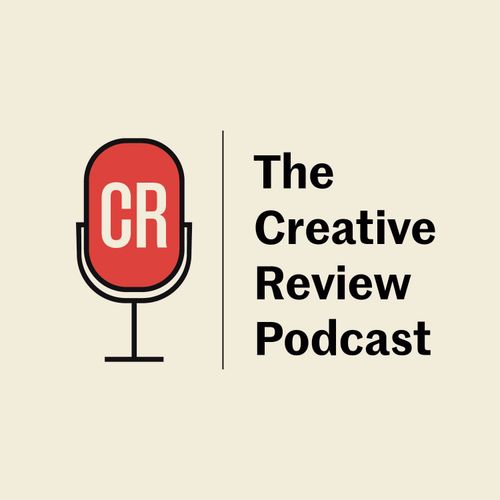 The Creative Review podcast
Society-and-culture
Creative Review has been bringing the creative community together since 1980, first as a print magazine and now across more platforms than ever. We deliver the sharpest opinion, analysis and advice on life in the creative industries, with a focus on insight, leadership, process and inspiration.
Popular episodes
The CR Podcast episode 32: The best and worst of Coralie Bickford-Smith
Mar 16 • 33:23
Coralie Bickford-Smith has had something of a double career. On the one hand she is a book cover designer with Penguin. She has been at the publisher for 17 years, working with Penguin's art director Jim Stoddart, and has created many distinctive titles for the brand, perhaps most significantly its Cloth Bound Classics series.

Alongside this work, she has also written and i...
The CR Podcast Episode 31: The best and worst of Catherine Hyland
Feb 11 • 35:43
In recent years, Catherine Hyland has established herself as a creator of enigmatic, often magical images that explore different communities around the world.

She has twice been a winner in the Creative Review Photography Annual – initially in 2018 for her series Rise of the Mongolians (commissioned by WeTransfer), which looked at a sumo wrestling group in Mongolia, and als...
The CR Podcast Episode 30: The best and worst of the 2019 Christmas ads
Nov 19 • 27:53
The CR Podcast Episode 29: The best and worst of photographer Sophie Ebrard
Oct 23 • 28:46
The CR Podcast Episode 28: The best and worst of James Sadri of Led by Donkeys
Oct 3 • 33:16
CR podcast episode 27: The best and worst of Oliver Jeffers
Sep 19 • 21:44
The CR podcast episode 26: Droga5's David Kolbusz and Neil Heymann at Cannes Lions 2019
Jun 25 • 33:59
The CR podcast episode 25: In conversation with puppet maker Andy Gent
Jun 7 • 33:38
The CR podcast episode 24: on the value of design awards and festivals
May 17 • 19:16
The CR podcast episode 23: In which CR writers discuss the future
Apr 26 • 22:54