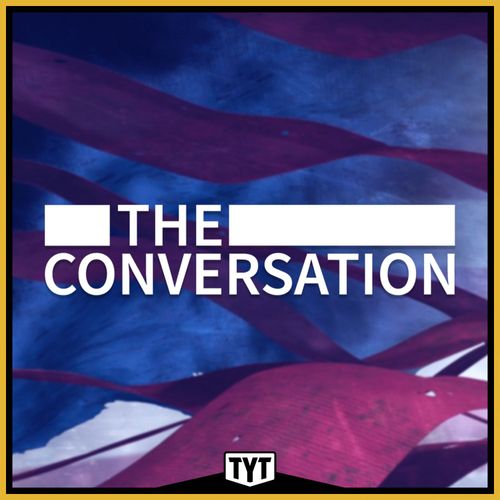 The Conversation
News • Society-and-culture
Cenk Uygur and a rotation of guest hosts sit down for quick but substantive interviews with political and cultural thought leaders from around the US and the world. Expect to see politicians from both sides of the aisle, media personalities, actors, directors, and more.
Popular episodes
Should Garland Resign?
Nov 30 • 12:07
Two Americas
Nov 24 • 25:09
The Conversation: Jonathan Larsen and Mike Ortega
Nov 23 • 29:40
Where is Generation Occupy Now?
Nov 22 • 29:15
Cenk Uygur hosts. Journalist, professor and author of the new book, Generation Occupy: Reawakening American Democracy Michael Levitin joins to discuss how Occupy Wall Street has influenced politics over the last 10 years. Insider's economy reporter Ben Winck talks through what will happen if the debt ceiling is not raised. ...
Radical Honesty
Nov 18 • 24:18
Adrienne Lawrence hosts. Civil Rights and Consumer Law Lawyer attorney Sheryl Ring joins to share the anti-trans discrimination she's experienced in the courtroom as a trans woman. Award-winning historian and author Keisha Blain joins to discuss her latest book ""UNTIL I AM FREE: Fannie Lou Hamer's Enduring Message to America""....
Reparations NOW
Nov 17 • 24:30
Authoritarianism in the GOP
Nov 16 • 34:35
Cenk Uygur hosts. Executive Director of the Western States Center and senior fellow with the Southern Poverty Law Center Eric K Ward discusses the threat of authoritarianism in the Republican Party. Brown University Professor Corey Brettschneider talks about the debate over and the history of religious freedoms in America. ...
Congressman Jamaal Bowman on Why He Voted No
Nov 15 • 29:33
With Great Power Comes Great Anonymity
Nov 11 • 23:52
Martin Luther King Jr's Family Joins The Conversation
Nov 10 • 26:51
Senator Nina Turner is joined by People for the American Way President Ben Jealous and Martin Luther King Jr's family, including son Martin Luther King III, his wife Arndrea Waters King, and their daughter Yolanda Renee King. They discuss the importance of activism in the fight for voting rights for all Americans....