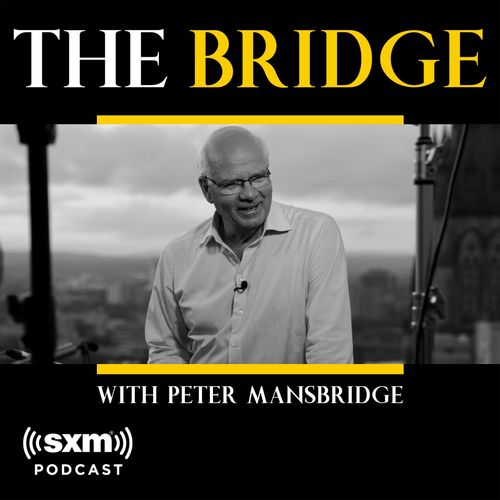 The Bridge with Peter Mansbridge
News • Government
The Bridge reflects on the issues of the day, covering topics such as politics, public health, technology, and more. Find out more at https://www.thepetermansbridge.com
Popular episodes
What To Believe And What Not To Believe About Omicron
Nov 29 • 40:00
Good Talk - The Fatigue Dilemma
Nov 26 • 52:37
Canada's Vaccination Rate About To Change In A Good Way
Nov 25 • 41:04
SMT - Have Throne Speeches Passed Their Best Before Date?
Nov 24 • 42:07
Is Putin Bluffing on Ukraine? What you need to know
Nov 23 • 38:31
We may not be talking about it very much but the situation between Ukraine and Russia is tense and the world is holding its breath.  Russian troops have almost surrounded the former Soviet republic and threats of invasion are very evident.  What will happen?  How will other powers react?  How should they react?  One of my favourite foreign policy analysts, Dr. Janice Stein...
Paging Dr. Barrett, Paging Dr. Barrett
Nov 22 • 41:09
Good Talk -- Does Getting Along Mean Anything?
Nov 19 • 55:38
Your Turn - Your thoughts from COVID to Air Travel and Everything In Between.
Nov 18 • 49:31
SMT - No Smoke and Mirrors in BC's Latest Weather Event
Nov 17 • 37:43
Words can't really describe just how devastating the flooding in British Columbia has been and the extent of the short to long-term damage it's caused.  Smoke Mirrors and The Truth with Bruce Anderson weighing the consequences cuts to the facts.  Also, Erin O'Toole just can't escape the knives in his own party.  And Justin Trudeau heads to Washington, what will he come bac...
The Canada/US border has been open for more than a week -- how's that working for you?
Nov 16 • 40:58