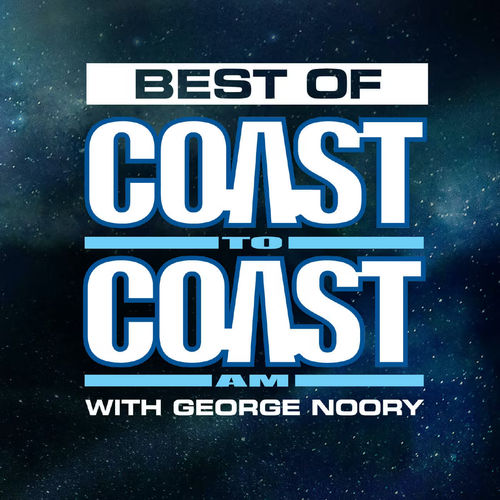 The Best of Coast to Coast AM
Science • Society-and-culture • News
The Best of Coast to Coast AM podcast, hosted by George Noory. A media phenomenon, Coast to Coast AM deals with UFOs, strange occurrences, life after death, and other unexplained (and often inexplicable) phenomena.
Popular episodes
Gratitude - Best of Coast to Coast AM - 11/25/21
Nov 26 • 16:39
New England Folklore - Best of Coast to Coast AM - 11/24/21
Nov 25 • 21:03
Higher Consciousness - Best of Coast to Coast AM - 11/23/21
Nov 24 • 22:31
JFK Assassination - Best of Coast to Coast AM - 11/22/21
Nov 23 • 20:55
George Noory and author Dawna Kaufmann mark the 58th anniversary of the killing of President John F. Kennedy on November 22, 1963, discuss her investigation with forensic pathologist Dr. Cyril Wecht who does not believe the official account that Kennedy was killed by a single gunman, as well as the inconsistencies in the story of the killing of Robert F. Kennedy by Sirhan ...
Introducing: Crazy in Love
Nov 20 • 04:29
Falling in love is the best feeling in the world. You see stars, you feel giddy, but sometimes it makes us do crazy things and sometimes that means murder. Crazy In Love digs into the complex and contentious real-life stories of when beautiful love takes a gruesome turn. We explore the murderous lengths people went to in the name of love. Romantic love, motherly, brotherly...
UFOs and Society - Best of Coast to Coast AM - 11/19/21
Nov 20 • 14:36
The Zeta Messenger - Best of Coast to Coast AM - 11/18/21
Nov 19 • 17:47
Psychic Connections - Best of Coast to Coast AM - 11/17/21
Nov 18 • 21:06
Guardian Angels - Best of Coast to Coast AM - 11/16/21
Nov 17 • 12:31
Alien Encounters - Best of Coast to Coast AM - 11/15/21
Nov 16 • 18:20