The Beesotted Brentford Pride of West London Podcast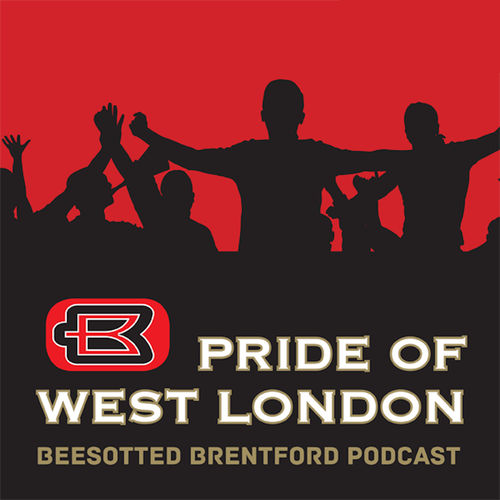 Beesotted
sports, leisure, news
Beesotted Pride of West London Podcast - pre-match podcast live every Thursday at 7am. Post-match podcasts go live roughly 2 hours after the final whistle. Check us out at Beesotted.Com (http://beesotted.com) Beesotted the Brentford fanzine - going for over 20 years. On paper .. online .. video ..…
Read more
Wondering where to start with The Beesotted Brentford Pride of West London Podcast? Fans of the podcast have clipped their favorite moments: check out a list of the best episodes below. Want more podcast clips?
Get the Shuffle app.
Best Episodes
709: Brentford Carabao Cup Quarter Final Special - True Faith Newcastle Podcast Interview
Dec 21, 2020
"True Faith on Newcastle Beesotted podcast"
Billy Grant caught up with Alex from Newcastle Podcast True Faith on the eve of Brentford's first ever League Cup Quarter Final. A brilliant frank talking interview from Alex who discussed: Where does Steve Bruce rank amongst Newcastle managers?Why did Raffa Benitez leave?Did Newcastle make a big…
Read more
Check out similar podcasts