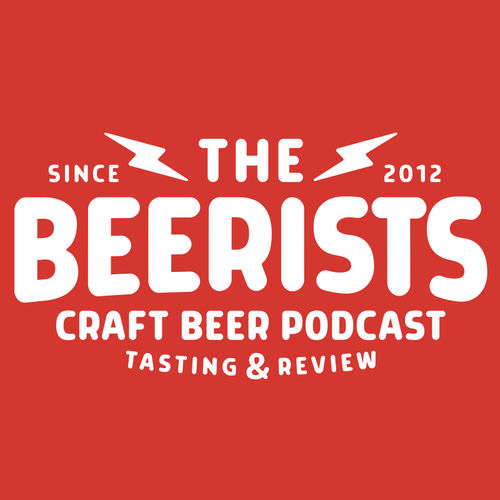 The Beerists Craft Beer Podcast
Arts • Comedy
Every week, John Rubio and his co-hosts, Grant Davis, and Mike Lambert, meet to taste, discuss, and judge five different beers from all over the world. Part beer appreciation, part drunken comedy, it's the only beer podcast the A.V. Club calls, "consistently illuminating and amusing."
Popular episodes
513 - Meanwhile Brewing Co
Jan 17 • 51:51
In the short time Meanwhile Brewing Co has been open, they have made some serious waves in the Austin beer scene. We're trying 4 of their beers, and hoping to get a taste of what all of the fuss is about. And let's not ever mention the Milky Mikey thing....
512 - Saved By Hop Butcher
Jan 10 • 53:51
Just when we ran out of beers for remote shows, Hop Butcher swooped in to save the day! They sent us 4 of their brand new beers to taste, and to hopefully color our brains up a little for some fun story times....
511 - The Return Of Dry January
Jan 3 • 49:17
We're back, and unfortunately back to recording remotely! So let's bring in the new year with a bunch of non-alcoholic beers! Actually, we wish we had beers with alcohol right about now, but we were sorely unprepared for this....
510 - 2021 Blind Holiday Spectacular
Dec 20 • 41:04
Tis the season! Our weird elf Andy Richter dropped another blinded box of treats under the tree again, along with an absolutely devilish theme to go with it! So strap on your winter boots and join us for another sled down this malt-laden mountain!...
509 - I Miss Colorado
Dec 13 • 46:23
We've got a lineup of Colorado beer, thanks to listener Isayah Lang! Also, it's Grant's birthday, Rubio accidentally eats another stupid thing, and Mike would be a multi-elbowed god at the Renaissance Festival....
508 - SoCal Swigs
Dec 6 • 42:47
A couple of listeners sent us some brews from Southern California! And woah, Mike has a run in with some grackles. How do Sonic, handkerchiefs, trench coats, filthy feet, and poop fit in? Listen and find out....
507 - Richmond Duo
Nov 29 • 40:07
Mike is back in the studio, along with a drop-in by our bestie Laura! We're trying beers that listener Casey Nolan sent over from Richmond, Virginia- Some from Triple Crossing and some wet hop freshies from The Veil! Aaaand poop....
506 - Gone Feral
Nov 22 • 49:37
Things go a little weird in this 2-person show. The lineup got switched at the last minute, Grant got a terrible haircut, and Rubio went off an end so deep that we're not even sure he'll ever recover....
505 - Jester King
Nov 8 • 41:14
We're revisiting an Austin favorite, Jester King! Also, we have to talk about Grant. Something's going on with him, and I'm frankly worried . He's lost all concept of time, basic hygiene, and has been babbling wild about Star Wars aliens....
504 - Untitled Art
Nov 1 • 46:26
We're dipping a toe into the wild & wacky pool of Wisconsin's Untitled Art this week! But first, we sample a beer from a brewery we never thought we'd see in distribution in the US! Also, we get fruit shame hammered....